The United States Consumer Product Safety Commission (CPSC) has long encouraged parents to use furniture anchors in their homes to help prevent tip-over accidents from injuring or even killing children.
Between 2000 and 2011, 349 consumers (84 percent of them younger than the age of 9) were killed when TVs and other pieces of furniture or appliances fell over onto them. An estimated more than 24,000 children under the age of 18 are injured each year in tip-over incidents.
According to a recent Consumer Reports investigation, however, only about a quarter of Americans have anchored furniture in their homes. The investigators set out to find why.
Consumer Reports Shows that Parents Aren't Using Anchoring Kits
Currently, furniture makers are not required to meet stability standards—they exist, but compliance is voluntary. That means that some pieces of furniture may not be as stable as they should be, so the only option is to secure them with furniture anchors. Furthermore, dressers measuring 30 inches and shorter are exempted from the voluntary standards.
Furniture anchors usually come in "anchoring kits" that include two or more brackets tethered by a strap or cable. One bracket screws into the piece of furniture and the other fastens into a stud in the wall. The cable is affixed to each bracket and tightened down to ensure the furniture remains in place.
Results of the Consumer Reports survey showed the following:
Only 27 percent of Americans have anchored furniture in their homes.
Among Americans with children under the age of six at home, 40 percent anchor their furniture.
Nearly half of adults with children in the home don't anchor because children are not left unattended around furniture (though Consumer Reports notes that many dresser tip-overs happen shortly after children wake up, when they're alone in their rooms).
The main reason Americans anchored furniture is because the piece they bought came with anchoring hardware.
Of those that didn't anchor, 41 percent thought the furniture was stable enough, 25 percent didn't want to put holes in their walls, 16 percent didn't want to put holes in the furniture, 7 percent didn't know what anchoring hardware to buy, and 7 percent had never heard of anchoring furniture.
When trying to figure out why more parents aren't using these anchors, Consumer Reports had a couple other theories:
The anchoring hardware goes by several names and takes several forms, and requires some skill to attach to a wall, so many people don't bother.
Only dressers taller than 30 inches are covered by the standard, so only those come with anchors. Dressers that don't comply with the standard (such as those that are shorter than 30 inches or bought used) may not include anchoring kids. Parents have to buy them separately, and may not choose to do so.
Parents Encouraged to Anchor Their Furniture
In addition to surveying over 1,500 U.S. adults, Consumer Reports also employed some secret shoppers to help find out why more parents aren't using furniture anchors. Those shoppers went out to major retailers like Ace Hardware, Home Depot, Lowe's, Target, and Walmart and did some scouting around.
Only one of the 13 shoppers who went to Target locations found wall anchors in the store. Many of the others also had difficulty locating the anchors and found that the sales associates were not familiar with them.
The CPSC is working to make furniture stability standards required, but even if such rules were established, there would still be many pieces of older furniture out there that might not meet the standards. Consumer Reports notes that only 35 percent of Americans buy their children's dressers new—29 percent got them used, and more than a third had the dresser in the home already.
For information on how to anchor furniture, see Consumer Reports' instruction page.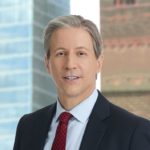 Exclusively focused on representing plaintiffs, especially in mass tort litigation, Eric Chaffin prides himself on providing unsurpassed professional legal services in pursuit of the specific goals of his clients and their families. Both his work and his cases have been featured in the national press, including on ABC's Good Morning America.