The U.S. Consumer Product Safety Commission (CPSC) recently announced the recall of about 32,300 Skip Hop Tuo convertible high chairs because of injury hazards. They have instructed consumers to stop using the chairs immediately and to contact Skip Hub for a full refund or e–gift card of equal value.
Skip Hop, a recent subsidiary of Carter's Inc., describes itself as a global lifestyle brand for parents, babies, and toddlers. The company sells its products through retailers and department stores in the United States and internationally. It is headquartered in New York, New York.
Skip Hop High Chairs Recalled Because the Legs Can Detach
The Skip Hop Tuo convertible high chairs that are being recalled have legs that can detach from the seat, posing fall and injury hazards to children. So far, no injuries have been reported, but the company did hear from a few parents concerning the issue.
The chairs are charcoal gray or silver/white with clouds fabric, have a reversible seat pad and removable tray, five-point harness, and beechwood footrest and legs, and can be converted into toddler chairs. They were sold at Babies "R" Us, Buy Buy Baby, Target, Kohls, Dillards, and other stores nationwide, as well as online at Amazon.com and SkipHop.com from June 2017 to December 2018. The chairs were manufactured in China and imported by Skip Hop.
To determine whether a chair is part of the recall at this time, look for the following style numbers and the corresponding date code on the back of the chair:
Style # 304200: Corresponding date codes include HH5/2017, HH6/2017, HH7/2017, HH8/2017, HH9/2017, HH092717, HH030518, HH05182018, HH05312018
Style #304201: Corresponding date codes HH092917 and HH010518
Those who find these numbers should stop using the chairs and call Skip Hop at 888-282-4674 from 9:00 a.m. to 5:00 p.m. Eastern Time Monday through Friday, or check the company's website for more information.
Consumers will be asked to fill out a form and upload two photos showing the numbers on the back of the chair. They are also to write the name of the person to receive the refund or e-gift card on the back of the seat, along with the date, before taking the photo. Skip Hop states that this will ensure the potentially unsafe chairs are no longer in use. It warns consumers not to donate or sell the chairs.
Once the information is received, Skip Hop states that consumers will receive the e-gift cards or refunds within 5-7 business days.
CPSC Approves New High Chair Safety Standards
Between 2015 and 2016, there were more than 18,000 high chair-related visits to emergency rooms across the country. Most of these occurred when the children tried to climb out of the chairs, when the chairs tipped over because the child was pushing back or rocking back and forth, or when the restraint failed.
In June 2018, the CPSC announced that they had approved a new federal standard meant to improve the safety of all high chairs. The new voluntary standards include requirements for rearward stability, warning labels, and passive crotch restraint and three-point restraint system.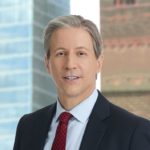 Exclusively focused on representing plaintiffs, especially in mass tort litigation, Eric Chaffin prides himself on providing unsurpassed professional legal services in pursuit of the specific goals of his clients and their families. Both his work and his cases have been featured in the national press, including on ABC's Good Morning America.