An adenovirus infection is usually nothing to worry about. You sneeze a little, cough a little, feel a little miserable, and then you get better. But according to recent reports, seven children have now died from an adenovirus outbreak at a New Jersey rehabilitation center.
The children had been previously admitted to the center for other medical reasons, usually because of severe disabilities caused by genetic syndromes, accidents, or abuse. They were all classified as "medically fragile" with severely compromised immune systems, and all developed the virus while at the center.
This particular strain of the virus has been identified as the adenovirus type 7, which according to scientific research, generally occurs in settings with close living conditions, such as hospital wards and chronic care facilities.
Adenovirus 7 a Hospital-Transmitted Disease that Can be Fatal
Though the exact ages of the deceased patients have not yet been released to protect patient privacy, most are under the age of 18. The Wanaque Center states it is fully cooperating with health agencies to get the outbreak under control, but there are some alleged signs that the center may not have always been diligent.
New Jersey health officials are investigating the outbreak, and over the weekend of October 20-21, found handwashing deficiencies and infection-control issues at the facility. They added that this particular strain of adenovirus "has been particularly associated with disease in communal living arrangements and can be more severe."
In addition to the 7 deaths, there are at least 11 additional residents that have developed the infection. CNN reports that the Wanaque Center for Nursing and Rehabilitation (Haskell, NJ) has been instructed by the health department "not to admit any new patients until the outbreak ends and they are in full compliance."
Scientists noted in a 2015 study that the human adenovirus type 7 (hAdV7) is "associated with acute respiratory disease syndrome, pharyngoconjunctival fever, pneumonia, and central nervous system disease." Outbreaks generally occur in close living conditions. In hospitals, hAdV7 has emerged as a serious pathogen, with outbreaks causing fatalities worldwide.
Nurses Point Out Staffing and Supply Shortages that Could Affect Infection Control
In addition to the infection control issues and deficiencies in handwashing discovered recently, the nurses at the facility had previously complained about a shortage of staff and supplies. In a statement from the Health Professionals & Allied Employees (HPAE) union written on behalf of the 70 nurses employed at the center,
"Nurses have reported a shortage of nursing staff which may lead to poor infection control practices that can put patient safety at risk."
They add that they've also "urged administration to provide adequate supplies" to protect patients from cross-contamination, including protective gowns, gloves, and masks. "As the staff works to contain the spread of the virus they will also continue to advocate for stronger protocols and implementation of infection control policies."
The facility has also been previously cited for deficiencies that could lead to the spread of infection. According to government inspection reports from 2015 to 2018, as reported in North Jersey, the facility  failed at times to "supervise patients and handle medical equipment in a sanitary manner."
Other reports detail cases in which nurses weren't alerted when severely debilitated patients were in need. In total, the facility was cited for 14 deficiencies over a period of three years, and was inspected three times because of complaints.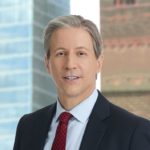 Exclusively focused on representing plaintiffs, especially in mass tort litigation, Eric Chaffin prides himself on providing unsurpassed professional legal services in pursuit of the specific goals of his clients and their families. Both his work and his cases have been featured in the national press, including on ABC's Good Morning America.