A California mom recently filed a new baby food lawsuit against Nurture, Inc. and Gerber Products Company on behalf of her son. She claims that the manufacturers knowingly sold baby food that contained dangerous levels of toxic heavy metals like mercury, lead, and arsenic, which are all known to be severe neurotoxins.
She seeks compensatory and punitive damages.
Plaintiff Blames Baby Food for Child's Autism
According to her complaint, the plaintiff's child was diagnosed with Autism Spectrum Disorder (ASD) in February 2021 at 3 years and 2 months of age.
ASD is a developmental disability caused by differences in the brain. Scientists aren't sure what causes it. They believe it may a genetic condition in some cases, but in others it's unclear. People with ASD often struggle with social communication and interaction and may have different ways of learning, moving, or paying attention.
Before the child's diagnosis, he had consumed baby food products made by the two named baby food manufacturers on a daily basis. He continued to consume these at various times until 2020.
The plaintiff lists all the baby food products she believes may have contributed to her baby's condition. These include Nurture (Happy Family) baby food, food pouches, food bars, puffs snacks, and Gerber biscuits and puff snacks.
Congressional Investigation Reveals Toxic Metals in Baby Foods
In February 2021, the U.S. House of Representatives' Subcommittee on Economic and Consumer Policy, Committee on Oversight and Reform released a report containing details of tainted baby foods based on internal test results and company documents.
Specifically, the report found that foods from the four companies that responded to the Subcommittee's request—Nurture, Beech-Nut, Hain, and Gerber—contained as much as 180 parts per billion (ppb) of inorganic arsenic, 641 ppb lead, and 10 ppb mercury. These levels were far above domestic and international regulatory standards. (Three companies—Walmart, Campbell, and Sprout Organics—refused to cooperate with the Subcommittee's investigation.)
By way of comparison, the Food and Drug Administration (FDA) has set the maximum allowable levels in bottled water at 10 ppb inorganic arsenic and 5 ppb lead. The Environmental Protection Agency has capped the allowable level of mercury in drinking water at 2 ppb.
Following the Congressional findings, FDA-funded testing confirmed these concerning levels of heavy metals found in Gerber's infant rice cereal.
Toxic Heavy Metals Linked to ASD
Toxic heavy metals can pose health concerns for all humans, but particularly for infants and small children. Scientists wrote in a 2019 study, "[t]he implications of heavy metals with regards to children's health have been noted to be more severe compared to adults. The elements' harmful consequences on children include mental retardation, neurocognitive disorders, behavioral disorders, respiratory problems, cancer, and cardiovascular diseases."
There is also evidence connecting toxic heavy metals with ASD. The Agency for Toxic Substances and Disease Registry (ATSDR) in its profile on lead notes that at doses of less than 10 ug/dL, scientists observed "[a]ltered mood and behaviors that may contribute to learning deficits, including attention deficits, hyperactivity, autistic behaviors, conduct disorders, and delinquency."
The U.S. National Institute of Health (NIH) agrees, noting that prenatal and early childhood exposure to heavy metals may be linked to ASD.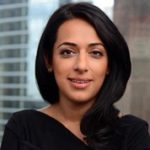 Exclusively focused on representing plaintiffs—especially in mass tort litigation—Roopal Luhana prides herself on providing unsurpassed professional legal services in pursuit of the specific goals of her clients and their families. While she handles complex cases nationwide on behalf of consumers, Ms. Luhana resides with her family in Brooklyn, New York.