Millions of Fisher-Price Rock 'n Play Sleepers and nearly 700,000 Kids II Rocking Sleepers were recalled in April 2019. Yet even after those recalls, some babies reportedly died when sleeping in these products.
On January 9, 2023, the United States Consumer Product Safety Commission (CPSC) alerted the public to the reannouncement of both of these rocking sleeper recalls, emphasizing the need to stop using them immediately.
Fisher-Price and Kids II Reannounce Sleeper Recalls
On April 12, 2019, Fisher-Price announced the recall of 4.7 million Rock 'n Play Sleepers. At that time, the company was aware of over 30 infant fatalities that had occurred in the sleepers since 2009.
The infants rolled over while unrestrained or under other circumstances, and then suffocated. The company warned consumers to stop using the products immediately and to contact Fisher-Price for a refund or voucher.
About two weeks later, on April 26, 2019, Kids II recalled all of its Rocking Sleepers, which amounted to just under 700,000. The company had received reports of five infants suffocating in the sleepers.
Unfortunately, the recalls didn't stop the deaths. On January 9, the CPSC issued two more warnings to the public:
Fisher-Price reannounced its recall of 4.7 million Rock 'n Play Sleepers, noting that since the recall, an additional about 70 fatalities had been reported, bringing the total to about 100 deaths. The company noted that in some of the reports, it was unable to confirm the circumstances of the incidents or that the product was a Rock 'n Play Sleeper.
Kids II reannounced its recall of nearly 700,000 Rocking Sleepers, noting that four additional fatalities were reported to have occurred after the recall was announced, bringing the total to 15 infant fatalities. Kids II also noted that it was unable to confirm the circumstances of the incidents in some of the reports.
Both companies are offering a refund:
Check Fisher-Price's recall web page, or call toll-free at 866-812-6518 from 9:00 a.m. to 6:00 p.m. ET Monday through Friday.
Check the Kids II recall web page, or call toll-free at 866-869-7954 from 8:00 a.m. to 5:00 p.m. ET Monday through Friday.
Safe Sleep for Babies Act Bans Inclined Sleepers
In May 2022, the Safe Sleep for Babies Act was signed into law. It bans two dangerous infant sleep products: inclined sleepers and crib bumper pads, both of which have been linked to more than 200 infant deaths, according to "Consumer Reports."
Inclined sleepers have an inclined sleep surface of greater than 10 degrees, and crib bumpers are padded materials inserted around the inside of a crib to prevent the infant from becoming trapped in any part of the crib's openings. Both have been associated with suffocation dangers.
The new law was prompted in part by a "Consumer Reports" investigation that revealed how dangerous these products were.
Unfortunately, many of the products that were sold before the new law was passed remain in use in households around the country. Parents and caregivers are urged to stop using these products and to put their babies in safe sleep products that follow the American Academy of Pediatrics (AAP) guidelines:
Place all babies on their backs on a flat, firm, separate sleep surface such as a bassinet, play yard, or crib.
Keep the sleep space free of blankets, bumpers, toys, and other objects.
Never place your baby to sleep on a couch, sofa, or armchair.
Only bring your baby into your bed to feed or comfort. Return the baby to his or her own sleep space when you are ready to fall asleep.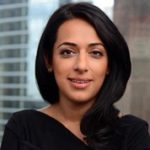 Exclusively focused on representing plaintiffs—especially in mass tort litigation—Roopal Luhana prides herself on providing unsurpassed professional legal services in pursuit of the specific goals of her clients and their families. While she handles complex cases nationwide on behalf of consumers, Ms. Luhana resides with her family in Brooklyn, New York.