Did the Catholic Church use Native American communities to hide pedophile priests? That's what one plaintiff's attorney said recently in a statement related to a new lawsuit.
The plaintiff in the case claims an Indiana priest who worked at his high school in Northeastern Arizona sexually abused him when he was a boy. He has named the priest, the Diocese of Phoenix, and the Diocese of Lafayette in Indiana as defendants.
Other Plaintiffs Claim Grear Abused Them as Boys
According to the complaint, the Reverend James Grear worked as assistant principal at Chinle High School in Arizona when the plaintiff was a student there. The plaintiff was 14 years old in the late 1970s when he met Grear. He initially looked up to him during both youth and church activities, but then his trust was betrayed when Grear allegedly made repeated and unwanted sexual contact with him.
He has now filed a civil lawsuit against Grear and the dioceses of Phoenix and Lafayette, claiming that the Catholic institutions worked together to assign Grear to Native American communities where his abuse would be less likely to be detected.
Grear was named in a previous sexual abuse lawsuit filed in March 2019. Three plaintiffs claimed that in the 1970s and 1980s, Grear molested them in a gym or his apartment when they were 12 or 13 years old. Grear was a priest at Our Lady of Mount Carmel Church in Indianapolis at the time. These plaintiffs also claimed that the dioceses frequently reassigned Grear to hide his abusive activities.
The plaintiff took advantage of Arizona's one-year look-back window to file this case. Like several other states, Arizona enacted the Arizona Child Protection Act in May 2019. The law allowed victims of child sexual abuse to bypass the usual statutes of limitations and come forward with civil claims no matter how long ago the abuse occurred. Arizona's window to file closes on December 31, 2020.
Arizona Man Claims Catholic Priest Abused Him in High School
In September 2018, the Lafayette diocese released the names of 12 priests with substantiated allegations of sexual misconduct with minors. Grear was one of the individuals named, along with information that he was removed from public ministry (no date indicated) and was stripped of his priestly duties in October 2001. In April 2019, the Lafayette diocese released the names of 33 more priests and four deacons accused of sexually abusing minors. The list included former priest Gilbert Gauthe, who admitted to raping and sodomizing 37 children as early as 1972. He pleaded guilty in 1986 to 11 counts of child molestation and was sentenced to 20 years in prison. He was released after only 10 years, however, and was arrested again for abusing another child. At least 60 other dioceses have released similar lists of abusers, spurred by a Pennsylvania grand jury
investigation in August 2018 that identified at least 300 priests and more than 1,000 identified victims of abuse within six dioceses in the state that spanned nearly eight decades.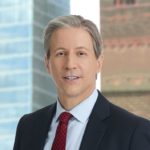 Exclusively focused on representing plaintiffs, especially in mass tort litigation, Eric Chaffin prides himself on providing unsurpassed professional legal services in pursuit of the specific goals of his clients and their families. Both his work and his cases have been featured in the national press, including on ABC's Good Morning America.