Following a months-long shortage of infant formula caused in part by the shut-down of the Abbott Laboratories facility in Sturgis, Michigan, Abbott has now resumed operations at that facility.
The hope is that this move will soon result in the shelves being restocked with the formula parents are looking for across the country.
Abbott Recalls Powdered Infant Formula Due to Contamination Concerns
On February 17, 2022, Abbott announced a recall of certain powdered infant formulas including Similac, Alimentum, and EleCare. These were all manufactured at the Sturgis, Michigan plant.
Abbott announced the recall due to four consumer complaints of illnesses related to Cronobacter sakazakii or Salmonella Newport. These illnesses occurred in infants who had consumed powdered infant formula manufactured at the Michigan facility.
As part of its routine testing, Abbott found evidence of Cronobacter sakazakii in the plant in non-product contact areas. Testing of the finished product, however, detected no pathogens, and Abbott released a statement on May 11, 2022, that after a "thorough review of all available data," there was no link between its formula and the illnesses.
The Food and Drug Administration (FDA) and the Centers for Disease Control and Prevention (CDC) investigated the reports of illness and advised parents not to use the recalled formulas during that investigation. Investigators found Cronobacter in medium and high care areas of powdered infant formula production. Those investigations have now ended.
After Taking Corrective Action, Abbott Restarts Production
The shutdown of the Michigan facility significantly contributed to the infant shortage that was already going on. Due to supply chain issues, labor shortages, and shipping problems, stores were already struggling to keep their shelves stocked with baby formula before the recall.
After the recall, shortages got worse. For the week ending May 28th, 2022, Bloomberg reported 74 percent of formula was out of stock at retailers nationwide, up from 45 percent two weeks prior, and about 11 percent in November 2021.
Abbott restarted production at its formula plant in Sturgis, Michigan on June 4, 2022. The company began with the production of EleCare, a hypoallergenic product for babies who can't tolerate other formulas, as well as other specialty formulas. The first batches of EleCare are expected to be available on June 20th. It will take longer to produce and ship Similac and other products.
The restart began after Abbott reached the initial requirements for contamination control agreed to with the FDA. In May, a federal judge signed off on the agreement, which laid out the steps the company would take to restart production.
Those steps included:
Reviewing and updating education
Training and safety procedures for both employees and visitors
Updating protocols regarding water and cleaning and maintenance procedures at the facility
Upgrades to the plant, including installing nonporous, easily cleanable, and sanitary floors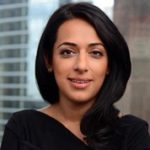 Exclusively focused on representing plaintiffs—especially in mass tort litigation—Roopal Luhana prides herself on providing unsurpassed professional legal services in pursuit of the specific goals of her clients and their families. While she handles complex cases nationwide on behalf of consumers, Ms. Luhana resides with her family in Brooklyn, New York.