In 2003, the Catholic Church in Newark, New Jersey, learned that Rev. Kevin Gugliotta had sexually abused a boy before he was a clergy member, during a time when he was a Boy Scout leader. Yet, instead of making sure to get the priest away from children, the Catholic Church assigned the priest to the St. Bartholomew Apostle Church, where he became head of the youth ministry. A year later, he was allegedly abusing another boy.
That boy is now a 26-year-old man, and he recently filed a lawsuit against the Church, claiming they were negligent in protecting children from predators.
Plaintiff Blames Catholic Church for Allowing Abusive Priest Around Children
The plaintiff claims that he was only 11 years old when Gugliotta abused him, forcing him to participate in oral sex and masturbation. Prior to that, church officials had become aware of Gugliotta's previous abuse and sent the information to the Vatican for review. They suspended him temporarily, but then reinstated him a year later, ruling he could not be punished because the reported abuse had occurred before Gugliotta became a priest.
The lawsuit names the Archdiocese of Newark, former Archbishop John H. Myers, and St. Bartholomew of the Apostle Parish as defendants. It's unclear at this point whether the case will be allowed to proceed in court because New Jersey's current statute of limitations allows civil abuse lawsuits to be filed no more than two years after the abuse occurred.
New Jersey lawmakers are considering expanding that, however, to allow adults who were sexually abused as children to bring civil cases up until the age of 55 or seven years after they make the discovery connecting their emotional and psychological injury to their abuse. The legislation would also open up a two-year window for victims who previously could not file lawsuits, even if they are over the age of 55.
Should this law pass, the plaintiff's claims would likely be able to continue.
Victim Compensation Funds Seen as a Blessing by Some, Manipulation by Others
New Jersey released a list of names of 188 priests credibly accused of sexual abuse in February 2019. Gugliotta's name was on that list.
In 2016, Gugliotta was charged with possession of child pornography. It was only then that the church removed him from his position. In 2017, he pleaded guilty to disseminating child pornography and was sentenced to 11.5 to 23.5 months in Wayne County jail (he had already served 10 months by that time). "North Jersey" reports that he has now been released from prison and is on probation in Pennsylvania.
Five Roman Catholic dioceses in New Jersey announced plans in February 2019 to establish a victim-compensation fund for those abused as children by clergy members. The program was to be similar to those set up in New York and Pennsylvania, with administrators determining eligibility. Though welcomed by some victims who cannot file lawsuits because of statutes of limitation, these programs have been criticized by others as part of the church's efforts to stop laws that would expand those statutes.
The Catholic diocese of Norwich, Connecticut, recently agreed to a $900,000 settlement with a man who claimed to have been abused by Rev. Paul Herbert in the 1990s.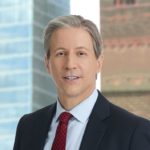 Exclusively focused on representing plaintiffs, especially in mass tort litigation, Eric Chaffin prides himself on providing unsurpassed professional legal services in pursuit of the specific goals of his clients and their families. Both his work and his cases have been featured in the national press, including on ABC's Good Morning America.