Zantac (ranitidine) manufacturers Sanofi and GlaxoSmithKline (GSK) have recently come under investigation by the U.S. Department of Justice (DOJ) concerning their failure to disclose the presence of N-nitrosodimethylamine (NDMA), a cancer-causing agent, in the popular heartburn drug.
According to Reuters, both companies received "civil investigation demands from the Justice Department last month seeking information related to Zantac."
The U.S. Food and Drug Administration (FDA) requested the recall of all Zantac and generic ranitidine medications on April 1, 2020, after independent tests indicated that NDMA levels could increase over time and when stored at higher than room temperatures.
Manufacturers Were Aware of the Risks Associated with Ranitidine
The DOJ is looking into claims that the pharmaceutical companies violated the False Claims Act by failing to disclose to the public or to healthcare providers that Zantac and generic ranitidine medications could contain NDMA.
Many plaintiffs who have filed lawsuits against these companies have claimed that the manufacturers failed to warn the public of the risks. In one recently filed lawsuit, for example, a Louisiana woman stated she took Zantac for about four years, after which she was diagnosed with cancer.
She points to a 1981 study published by GSK (which originated the ranitidine molecule) in which researchers studied the metabolites of ranitidine in urine.  Many metabolites were listed, except NDMA, which the plaintiff believes was left out intentionally.
That same year, Dr. Silvio de Flora published a note in the scientific journal The Lancet discussing the results of his experiments. These results showed that ranitidine turned into cancerous N-nitroso compounds (of which NDMA is one) in the human digestion system when nitrites were present.  Nitrites are commonly found in food (particularly cured meats and cheeses) and in the body.
GSK responded to this note and attempted to discredit it, showing it was aware of the possible risk. Yet the company said nothing to consumers or health regulatory agencies.
By 1987, numerous studies had raised concerns over ranitidine and cancerous compounds. GSK published a clinical study specifically investigating gastric contents in human patients.  The results showed no elevated levels of N-nitroso compounds, but the plaintiff believes the study was "rigged to fail" because researchers used a testing method that did not specifically measure for N-nitroso compounds.
FDA Investigates and Requests Zantac Recall
In June 2019, online pharmacy Valisure found NDMA in samples of Zantac and ranitidine tested.  The company notified the FDA of its findings, and in September 2019, submitted a citizen's petition to the FDA asking the agency to initiate a recall.
The FDA followed up with its own tests, which also found NDMA in some products.  The agency warned healthcare providers and customers about the findings, and several manufacturers recalled their medications.
It wasn't until April 2020, however, that the FDA requested all forms of the drug be pulled from the market.  Meanwhile, hundreds of people who took the drug for years and were then diagnosed with cancer have filed lawsuits against the manufacturers.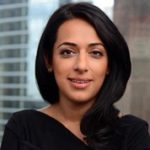 Exclusively focused on representing plaintiffs—especially in mass tort litigation—Roopal Luhana prides herself on providing unsurpassed professional legal services in pursuit of the specific goals of her clients and their families. While she handles complex cases nationwide on behalf of consumers, Ms. Luhana resides with her family in Brooklyn, New York.