Infant formula makers Abbott Laboratories and Mead Johnson are currently defending several lawsuits filed by parents who claim the companies failed to provide adequate warnings about the health risks associated with their products.
These parents argue the companies advertised their formulas for premature infants when studies show that cow's milk formula increases the risk of necrotizing enterocolitis (NEC), a dangerous gastrointestinal condition in this population.
Now the World Health Organization (WHO) has released a new report on infant formula marketing, in which they note that formula milk marketing—"powered by enormous budgets and the deliberate misuse of science—is driving over-consumption of formula milk and discouraging breastfeeding."
WHO Dives Into Infant Formula Marketing and Its Effects
The WHO notes that feeding practices in the first 3 years of life profoundly affect children's survival, health, and development throughout their lives. "Deciding how we feed our infants and children should therefore be based on the very best information and truthful evidence," the authors write, "influenced only by what is best for the child and parents and free of commercial interests."
They go on to state that formula milk marketing "still represents one of the most underappreciated risks to infants' and children's health." For the report, the authors drew insights from a large study commissioned by the WHO and the United Nations Children's Fund, conducted over the course of two years, between August 2019 and April 2021.
Researchers interviewed women and health professionals in major cities in several countries, including Bangladesh, China, Mexico, Morocco, Nigeria, South Africa, the United Kingdom, and Viet Nam. They asked questions about their exposure to and experience of formula marketing.
WHO Finds that Formula Milk Marketing Manipulates Parents' Thinking
The study came up with several key findings that the WHO reported. These included the following:
Formula milk marketing is pervasive, personalized, and powerful.
Formula milk companies use manipulative marketing tactics that exploit parents' anxieties and aspirations.
Formula milk companies make false and incomplete scientific claims and position formulas as close to, equivalent, or superior to breast milk. This, despite evidence that breast milk and breastfeeding have unique properties that can't be replicated by formula.
Formula milk companies target health professionals to encourage them to promote formula milk products.
Formula milk marketing undermines parents' confidence in breastfeeding.
Based on these findings, the WHO had some recommendations:
Political leaders, public health institutions, and health professionals should fully recognize and expose the pervasive nature of formula milk marketing and the harm it causes.
Countries should urgently adopt or strengthen comprehensive national mechanisms to prevent manipulative formula marketing, require plain packaging for formula, and demand higher standards of evidence for product development.
Health professionals and governments should actively counter commercially driven messages on infant feeding and provide accurate, impartial information to parents.
Countries, donors, and investors should scale up investments in wide-ranging measures to support mothers and families.
Expand coalitions to stop unethical formula marketing.
Increasing Awareness of Risks Associated with Infant Formula
Meanwhile, parents nationwide are becoming more aware of the risks associated with feeding cow's milk formula to premature infants. Studies have indicated that this increases the risk of NEC.
In a recent study by Canadian researchers, results showed that preterm low-birth-weight infants given these formulas were three times as likely to be transferred to a neonatal intensive care unit (NICU) for suspected NEC than those given human donor milk.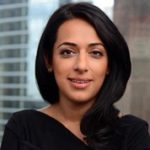 Exclusively focused on representing plaintiffs—especially in mass tort litigation—Roopal Luhana prides herself on providing unsurpassed professional legal services in pursuit of the specific goals of her clients and their families. While she handles complex cases nationwide on behalf of consumers, Ms. Luhana resides with her family in Brooklyn, New York.