The Centers for Disease Control and Prevention (CDC) is still working to find exactly what's causing the mysterious vaping illness that has sprung up around the country. According to a recent report from CNBC, the illness has now affected about 530 people and recently claimed its seventh life. Patients suffered from this vaping related illness have been reported in 38 states and one territory.
Reports to date show that most of the patients share similar symptoms, including shortness of breath, cough, chest pain, and sometimes nausea, vomiting, abdominal pain, and fever. All of the patients report having used e-cigarettes before reporting to the hospital, and some—but not all—report using products containing THC, a  compound of marijuana.
CDC Warns Against the Use of E-cigarettes
The Tulare County Health and Human Services Agency in California confirmed the seventh death related to this illness on Monday, September 16, 2019. Dr. Karen Haught, Tulare County Public Health Officer, noted that the death was suspected to be related to "severe pulmonary injury associated with vaping." She warned the public that any use of e-cigarettes "poses a possible risk to the health of the lungs and can potentially cause severe lung injury that may even lead to death."
Other vaping-related deaths have occurred in Indiana, Illinois, Kansas, Minnesota, and Oregon.
The CDC has ruled out an infectious cause of these illnesses, as there have been no indications of infections present. In response to the rise in the number of people affected, the CDC has activated its emergency operations center to allocate additional staff and resources to the investigation.
Meanwhile, the organization has advised the public not to use e-cigarettes or other vaping devices, particularly those purchased from underground sources, as these have a higher risk of being contaminated with other potentially harmful substances.
U.S. Government Seeks to Ban Flavored E-Cigarettes
The Trump administration recently indicated its intentions to ban the sale of flavored e-cigarettes like apple juice, bubble gum, and candy, because of their ties to increased vaping by young people. This move isn't directly motivated by the recent vaping illness epidemic but comes at a time when public awareness of the potential dangers associated with e-cigarettes is at an all-time high.
The CDC states that since 2014, e-cigarettes have been the most commonly used tobacco product among middle and high school students. Between 2017 and 2018, the number of young people using them went up by 1.5 million.
The U.S. Surgeon General states: "The recent surge in e-cigarette use among youth, which has been fueled by new types of e-cigarettes that have recently entered the market, is a cause for great concern." He notes that e-cigarette aerosol is not harmless and that in addition to containing nicotine—which is particularly dangerous to an adolescent developing brain—e-cigarettes may also contain other harmful substances like heavy metals, volatile organic compounds (VOCs), and ultrafine particles that can be inhaled deeply into the lungs.
E-cigarettes made by the company JUUL have been singled out by the government as fueling the epidemic of vaping among youth, as their devices are the most popular among this age group. The House Subcommittee on Economic and Consumer Policy has been investigating the company, and recently released a memo detailing its findings based on the review of over 50,000 JUUL Labs documents.
Among those findings:
JUUL recruited schools to permit direct marketing to kids
JUUL targeted youth outside of schools
JUUL ran an online influencer program to promote online marketing to youth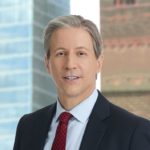 Exclusively focused on representing plaintiffs, especially in mass tort litigation, Eric Chaffin prides himself on providing unsurpassed professional legal services in pursuit of the specific goals of his clients and their families. Both his work and his cases have been featured in the national press, including on ABC's Good Morning America.