Retinal vasculitis is an inflammatory condition affecting the blood vessels in the retina of the eye. It usually occurs in association with another disease like lupus or Behcet's syndrome, but recent studies suggest it may also be associated with the prescription drug Beovu (brolucizumab), which is used to treat wet age-related macular degeneration (AMD).
How Retinal Vasculitis Damages Vision
The retina is a thin layer of tissue that lines the back of the eye. Its purpose is to receive light from the lens, convert it to nerve signals, and then transmit those signals to the brain. It works with the optic nerve to accomplish this task and is considered critical to good vision.
In cases of retinal vasculitis, the small blood vessels supplying the retina become inflamed for some reason. The condition can range from mild to severe. Damage to these blood vessels can cause minimal, partial, or even complete blindness. Fortunately, the condition is rare, affecting only about 1-2 people per 10,000.
Usually, the retinal blood vessels become inflamed because of another type of inflammatory disease—most notably Behcet's disease, sarcoidosis, systemic lupus erythematosus, and multiple sclerosis (MS). When not associated with an infection, it seems to be an autoimmune condition very similar to the diseases that tend to cause it. It may be more common in individuals under the age of 40, with women being slightly more at risk.
The condition tends to affect both eyes at the same time and can cause serious damage. As many as one-third of those diagnosed with it may suffer from severe vision loss.
Beovu Linked with Retinal Vasculitis
Beovu (brolucizumab) is a prescription drug that came onto the market in October 2019. The FDA approved it for the treatment of wet AMD. There were other similar drugs already available at the time, but Beovu manufacturer Novartis claimed that Beovu was superior when reducing fluid leakage in the eye.
A few months later, the American Society of Retinal Specialists (ASRS) alerted doctors to 14 reports of vasculitis in patients taking Beovu. That number later rose to 25, with 21 of the patients suffering from severe cases that could lead to blindness. None of the other wet AMD drugs had been linked with this type of vision loss.
Novartis investigated the reports, and on April 8, 2020, issued a press release concluding "that there is a confirmed safety signal of rare adverse events of retinal vasculitis and/or retinal vascular occlusion that may result in severe vision loss." The company worked with the FDA on updating the warnings included with the drug.
On June 11, 2020, Novartis issued another press release stating the updated warnings had been approved. The new verbiage alerts doctors and patients to the risk of retinal vasculitis and retinal vascular occlusion. Despite these changes, Novartis still has no explanation for why the drug may be causing these side effects in some patients.
Patients who were prescribed Beovu for wet AMD and subsequently suffered from retinal vasculitis may be eligible to file lawsuits to recover damages.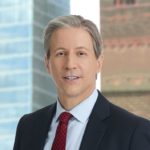 Exclusively focused on representing plaintiffs, especially in mass tort litigation, Eric Chaffin prides himself on providing unsurpassed professional legal services in pursuit of the specific goals of his clients and their families. Both his work and his cases have been featured in the national press, including on ABC's Good Morning America.