On April 5, 2016, the people of Petersburgh, New York, had a town meeting to discuss the water contamination crisis in their community.
It started in nearby Hoosick Falls, when samples collected from the public water supply in June 2015, were found to contain more than 600 ppt (parts per trillion) of perfluorooctanoic acid (PFOA), a toxic chemical linked to ulcerative colitis, thyroid disease, and testicular and kidney cancer.
In November 2015, the EPA sent a letter to the mayor, recommending that the water not be used for drinking or cooking until the levels of PFOA could be reduced. The contamination was believed to have come from the Saint-Gobain Performance Plastics facility, where levels of the chemical in the ground water were found to be as high as 18,000 ppt.
Subsequent tests in Petersburgh revealed levels of PFOA at 100 ppt. While lower than the recommended EPA limit of no more than 400 ppt, they near the 100 ppt recommendation expected to come from the EPA soon. Those tests put the town on alert, and later tests of private wells showed much higher levels.
At the meeting, town officials along with New York State Departments of Health and Environmental Contamination shared results of other private well tests, many of which have shown high levels of PFOA.
PFOA Found in Petersburgh Water Supply
On February 20, 2016, state health officials announced that they had found traces of PFOA in the Petersburgh water supply. Petersburgh-based Taconic Plastics is believed to be the source, after the company found the groundwater at their facility was contaminated.
At that time, levels were hovering right around 95 ppt—lower than the most recent EPA advisory level of no more than 400 ppt, though the EPA recommended a standard of 100 ppt for residents of Hoosick Falls. Yet stating they were using an "abundance of caution," officials shipped in three tons of bottled water for the residents.
In a March 2016 town meeting, officials presented a map of the county based on results from 47 samples from private wells. Those near the Taconic campus and its immediate surrounding area showed the highest level of contamination.
Taconic Plastics Paying for Filtration Systems
By March 31, 2016, a total of 158 water samples had been taken from wells in Petersburgh. Some of the results were still pending at that time, but over 60 showed some level of PFOA. Officials told community members at the April town meeting that filtration systems were being installed on wells that tested above 100 ppt. They noted that the town was also working to get a temporary filtration system installed on their municipal well—courtesy of Taconic Plastics—and eventually an alternative water source.
In the meantime, townspeople are nervous about drinking their water. Those wells that contained PFOA, even if they tested below 100 ppt, still feel threatening to families with young children in the house.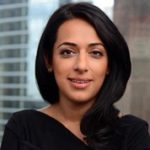 Exclusively focused on representing plaintiffs—especially in mass tort litigation—Roopal Luhana prides herself on providing unsurpassed professional legal services in pursuit of the specific goals of her clients and their families. While she handles complex cases nationwide on behalf of consumers, Ms. Luhana resides with her family in Brooklyn, New York.