In March 2015, the International Agency for Research on Cancer (IARC) concluded that glyphosate, the main herbicide in Roundup, was a "probable human carcinogen" based on its link to non-Hodgkin's lymphoma.
Shortly after that, in November 2015, the European Food Safety Authority (EFSA) contradicted that conclusion. Reporting on their peer review of the pesticide risks, they stated that "glyphosate is unlikely to pose a carcinogenic hazard to humans …."
The debate has heated up recently as Europe prepares to vote on extending approval for glyphosate for the next ten years. A recent article in The Guardian may add fuel to the fire, as it indicates that several pages of the EFSA 2015 report were copied and pasted directly from materials created by Monsanto, the manufacturer of Roundup.
EFSA Copies Verbatim Sections of a Monsanto Report
According to The Guardian report, "dozens of pages of the paper are identical to passages in an application submitted by Monsanto on behalf of the Glyphosate Task Force (GTF), an industry body led by the company."
The copied sections include analyses of studies examining the potential links between glyphosate and cancer. "It calls into question the entire EU pesticide approval process," said Franziska Achterberg, Greenpeace EU's food policy director.
The EFSA stated that the copied sections contain extracts from abstracts available to the public, and are not anything particular to the GTF. Still, their report repeats verbatim from the GTF review and includes one assessment conducted by former Monsanto employees, who described their view of the major limitations of a study that linked glyphosate with cancer.
A Monsanto spokesperson told The Guardian that the EFSA allowed this type of copying because of the "large volume of toxicological studies submitted."
France May Halt EU Extension of Approval for Glyphosate
Meanwhile, it looks like France, which has avoided voting on glyphosate in the past, may this time vote against renewing the European license for it, according to Reuters. Such a move could stop the herbicide from gaining approval.
France's farm union has expressed concern, noting that so far, there are no adequate alternative solutions for dealing with pests. France isn't giving up, though, and apparently is planning to cut back on the use of all pesticides, phasing out glyphosate by the year 2022.
Studies Have Linked Glyphosate with Cancer
Several studies have linked long-term glyphosate exposure with non-Hodgkin's lymphoma and other types of cancer. Hundreds of lawsuits have been filed against Monsanto by people who used Roundup and then developed cancer. All federally-filed Roundup lawsuits have been consolidated in the Northern District of California for pre-trial proceedings.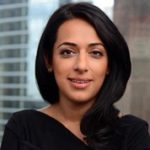 Exclusively focused on representing plaintiffs—especially in mass tort litigation—Roopal Luhana prides herself on providing unsurpassed professional legal services in pursuit of the specific goals of her clients and their families. While she handles complex cases nationwide on behalf of consumers, Ms. Luhana resides with her family in Brooklyn, New York.