When the Environmental Protection Agency suggested in 2015 that the community of Hoosick Falls, New York, aim to have no more than 100 parts per trillion (ppt) of perfluorooctanoic acid (PFOA) in their drinking water, people were confused.
In 2009, the EPA had set a suggested upper limit of 400 ppt. Why were they suddenly suggesting a much lower figure?
It turns out the EPA had been conducting their own studies, as well as reviewing other studies, on the dangers of PFOA and other polyfluoroalkyl chemicals (PFCs)—a family of chemicals that have been used since the 1950s in various commercial applications. Surfactants, lubricants, paper and textile coatings, polishes, food packaging and fire-retarding foams all contain PFCs.
These chemicals have been found to be long-lived in the environment, to be toxic to aquatic life, and to be linked to serious health hazards in humans, including ulcerative colitis, thyroid disease, and some cancers. Yet, they remain unregulated by the government.
Because of the health hazards, public advocacy groups have been calling on the EPA to publish a new recommendation for maximum PFOA levels that takes into account the latest research. The EPA finally did that on May 19, 2016.
EPA Extensively Studied PFOA and PFOS
According to their website, the EPA has established health advisories for two of the most concerning PFCs—PFOA and PFOS. The administration now advises that drinking water contain no more than 70 ppt of either of these chemicals, and of the two combined.
The new advisories are based on the "agency's assessment of the latest peer-reviewed science to provide drinking water system operators, and state, tribal and local officials who have the primary responsibility for overseeing these systems, with information on the health risks of these chemicals, so they can take the appropriate actions to protect their residents," the EPA stated.
Of all the PFCs, PFOA and PFOS have been the most extensively produced and studied. Most people have been exposed to them in one way or another, usually from consumer products and food that contain them, though water contamination is another possible source.
Between 2000 and 2002 most manufacturers phased out their production of PFOS, and in 2006, most also agreed to phase out PFOA. There are a limited number of PFOA-related chemicals still in use, however. For example, a number of firefighting foams also still contain them (many military sites are now looking into alternative foams).
Communities Working to Clear PFOA Contamination
Meanwhile, local areas have been hard at work identifying contaminated water and installing filtration systems to clean up affected areas. On March 13, 2016, for example, the New York Times reported that the new filter system installed in Hoosick Falls had successfully cleared the PFOA from the municipal water supply.
According to The Intercept, the Security Water and Sanitation District in Colorado Springs, where 142 tests detected PFCs, has shut down 7 out of 26 wells and is blending water to lower levels.
Other areas, however, are still struggling. Recent tests showed PFOS contamination at 200 ppt in Scottsdale Arizona. Experts believe the contamination originated from firefighting foam used by the Oatman Fire Department, but as of this writing, the community was still seeking a solution. The military, on the whole, is working on a mass cleanup of 664 training sites potentially contaminated with PFCs (most likely from firefighting foams).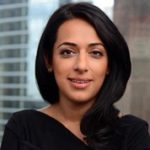 Exclusively focused on representing plaintiffs—especially in mass tort litigation—Roopal Luhana prides herself on providing unsurpassed professional legal services in pursuit of the specific goals of her clients and their families. While she handles complex cases nationwide on behalf of consumers, Ms. Luhana resides with her family in Brooklyn, New York.