On November 25, 2015, Judith A. Enck, Regional Administrator for the Environmental Protection Agency (EPA), sent a letter to Mayor Borge of Hoosick Falls, New York, reiterating that PFOA water contamination had been discovered in the village of Hoosick Falls. She recommended that bottled water be provided to residents until PFOA concentrations could be reduced.
Yet officials continued to assure residents that the water was safe as late as December 2015, and it wasn't until January 2016 that Governor Cuomo started to address the contamination. Though levels of PFOA were found to be higher than recommended (600 ppt) back in June 2015, it wasn't until March 2016 that a new water filtration system was installed in Hoosick Falls to solve the problem.
The PFOA is believed to come from Saint-Gobain Performance Plastics, which announced on April 5th, 2016, that they would provide bottled water to people affected by the contamination.
New Hampshire Demands Saint Gobain Help Cleanup PFOA Contamination
Perfluorooctanoic acid (PFOA)—also called "C8"—is a toxic chemical used to make products like Teflon, surfactants, lubricants, polishes, food packaging, and fire-retarding foams. It's not regulated by the government, but studies over the past several years have found:
• it's persistent in the environment;
• exposure is widespread throughout the U.S. population, as well as in wildlife and waterways;
• and that it may be a factor in a number of serious health issues, including thyroid disease, ulcerative colitis, and certain types of cancer.
After concerning levels of PFOA were found in Hoosick Falls, New York, subsequent tests reported higher-than-expected levels in nearby Petersburgh, New York and North Bennington, Vermont as well. Vermont is now conducting additional tests to see how far the problem goes.
On April 1, 2016, the New Hampshire Department of Environmental Services (DES) sent a letter to Saint-Gobain, stating that the company was potentially responsible for the contamination, and should be involved in cleanup efforts in affected communities. In response, the company said that it will pay for the bottled water, and that it would assist in the investigation. The DES also demanded that Saint Gobain "provide immediate treatment for the ground public water systems."
Families in the areas remain concerned, especially for young children who can be more severely affected by low levels of toxins like PFOA.
Plaintiffs Seeking Damages from Saint Gobain
Saint Gobain has already been contributing to bottled water supplies in North Bennington and Hoosick Falls, as well as to Merrimack and Litchfield, New Hampshire. Meanwhile, the DES has requested that the company plan for additional soil sampling and analysis, and provide for water treatment systems to remove contamination.
The company is cooperating so far, but it may not be enough to sway affected community members. Residents of Hoosick Falls, claiming the contamination significantly reduced the value of their homes, filed a federal class-action lawsuit in February 2016. A second class-action suit was filed in April 2016, with representative plaintiff Michael Hickey claiming the defendants—Saint Gobain and Honeywell (former owners of the same plant)—were negligent in managing the chemical. He filed the case on behalf of himself and two subclasses of Hoosick Falls residents, including those who received drinking water from the contaminated source, and residents who drank and bathed in the water, but haven't been diagnosed with any health condition yet.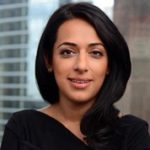 Exclusively focused on representing plaintiffs—especially in mass tort litigation—Roopal Luhana prides herself on providing unsurpassed professional legal services in pursuit of the specific goals of her clients and their families. While she handles complex cases nationwide on behalf of consumers, Ms. Luhana resides with her family in Brooklyn, New York.