A California man has filed a new Gadolinium lawsuit in the Northern District of California. He claims that after he was injected with the dye, which is used to illuminate tissues during magnetic resonance imaging (MRI) tests, he suffered from serious injuries. He seeks in excess of $75,000 in damages.
Plaintiff Retains Gadolinium in Bodily Organs
According to his complaint, the plaintiff received injections of gadolinium-based contrast agents (GBCAs) prior to receiving multiple MRIs. Though the manufacturers of these dyes—including Bracco Diagnostics, Guerbet LLC, and others—advertise the agents as being benign, the plaintiff alleges he retained gadolinium in his body years after they were administered.
Specifically, the plaintiff received injections of Optimark and Multihance. He had normal kidney function when he was injected, but alleges he retained gadolinium in the neurons of his brain, while suffering from related injuries. On September 23, 2017, he states he took a urine test that conclusively showed the presence of toxic levels of gadolinium in his body.
He states that his symptoms include severe pain, skin hardening, burning sensations, difficulty walking, cognitive issues, loss of balance, and sensations of tightness in his skin. He adds that the defendants never warned about the risks of gadolinium retention because he had normal kidney function, and the manufacturers provide warnings only to those with impaired kidney function.
Plaintiff Has Symptoms Similar to Those Associated with NSF
The plaintiff's symptoms are the same as those experienced by patients suffering from gadolinium deposition disease (GDD), which in turn, creates symptoms similar to nephrogenic systemic fibrosis (NSF). NSF is a rare disease caused by exposure to GBCAs in people with kidney problems or kidney impairment.
NSF creates symptoms days to months after exposure, and progresses quickly. Symptoms include, but may not be limited to, skin swelling and tightening, thickening and hardening of the skin, burning and itching sensations, and excess pigmentation on skin. If NSF affects bodily organs, it can cause muscle weakness, bone pain, joint stiffness, limited mobility, and reduced organ function.
In 2010, the FDA required manufacturers to update their warning labels to alert doctors and patients to the risk for NSF in patients with kidney dysfunction. But so far, manufacturers still don't warn about GDD. It creates symptoms similar to NSF, but it occurs in people who had healthy kidneys at the time they were exposed to GBCAs. GDD is a progressive condition and there is no known cure.
Defendants Had Access to Early Evidence of Gadolinium Deposition
The plaintiff states that manufacturers have failed to advise consumers of the relationship between GBCAs and GDD. Had they done so, the plaintiff states he would not have agreed to being injected. He also says that the defendants knew about the dangers, but chose not to take meaningful action.
Before the FDA approved the use of gadolinium for MRI tests, manufacturers claimed that the dyes were not able to cross the blood-brain barrier, and thus could not negatively affect the brain. They also claimed that the agent would be naturally eliminated from the body, and that none would remain to cause illness. The FDA later approved the dye in 1988.
Later studies proved these assertions wrong. Researchers reported in 2017 that gadolinium could cross the blood-brain barrier and accumulate in the brain. In another scientific article published that year, researchers again noted that gadolinium deposits had been confirmed in brain tissue. Yet there was earlier evidence that gadolinium could remain in the body.
In a 2016 article in Invest Radiology, researchers noted that evidence for gadolinium deposits in animal models had been described "since at least 1984." The first major study that showed gadolinium deposits in humans with kidney malfunction appeared in 1998. The first that showed deposits in humans with normal kidney function appeared in 2004.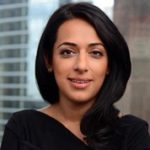 Exclusively focused on representing plaintiffs—especially in mass tort litigation—Roopal Luhana prides herself on providing unsurpassed professional legal services in pursuit of the specific goals of her clients and their families. While she handles complex cases nationwide on behalf of consumers, Ms. Luhana resides with her family in Brooklyn, New York.