Horizon Pharmaceuticals—makers of thyroid eye disease medication Tepezza—recently filed a motion to dismiss a recent lawsuit filed by a plaintiff who claims the medication caused her to suffer from permanent hearing loss.
The plaintiff stated in her complaint that she received Tepezza infusions to treat her thyroid eye disease from June 2020 through November 2020, after which she developed hearing damage. She now seeks compensatory and punitive damages.
Tepezza Manufacturer Argues Plaintiff's Claims are Preempted by Federal Law
Horizon claims in its motion to dismiss that the plaintiff's claims are preempted by federal law because she failed to "state plausible warnings and design defect claims against Horizon under Arizona law."
Tepezza's FDA-approved labeling discloses hearing impairment, including deafness, among the most common adverse reactions, occurring in 10 percent of patients participating in clinical trials.
The plaintiff claims that Horizon is liable for having failed to adequately warn healthcare professionals of the risk of hearing loss associated with the use of Tepezza and that Horizon should have redesigned Tepezza to prevent hearing loss.
According to Horizon, the case is preempted by federal law because the plaintiff failed to demonstrate that the company could have added warnings to the label. Horizon could not have unilaterally added the information without FDA approval, and there was no new evidence available to prompt such a change.
The plaintiff's alleged newly acquired information, Horizon adds, does not reveal risks of a different type or greater severity or frequency than previously disclosed to the FDA and already included on the Tepezza label.
Horizon goes on to state that the plaintiff's design defect claims are also preempted because any change to Tepezza's design would conflict with federal law, which precludes any change in formulation absent FDA approval.
Court's Decision May Impact Future Tepezza Lawsuits
This isn't the only plaintiff that may be affected by the ruling in this case. At least 10 complaints regarding Tepezza and hearing damage have been filed in the Northern District of Illinois. Recently, a group of plaintiffs together filed a motion to consolidate these and other federally filed Tepezza lawsuits into one court for coordinated pretrial proceedings.
Horizon filed a response opposing centralization in January 2023, arguing that each of the cases will involve unique facts and circumstances.
Tepezza Linked to Hearing Damage in Studies
Recent studies have created concerns about Tepezza's potential to increase the risk of hearing loss.
In March 2021, The Endocrine Society reported on a single-center study suggesting that more than half of the patients treated with Tepezza developed otologic (related to the ear) symptoms. More than 50 percent of those receiving 4 Tepezza infusions reported hearing loss symptoms, which was much higher than the 10 percent of patients indicated on the product's warning label.
In a follow-up to that study, researchers found that 68 percent of patients with symptoms like tinnitus during treatment had those symptoms resolved after they stopped treatment. Only about 45 percent with hearing loss/decreased word comprehension, however, experienced resolution.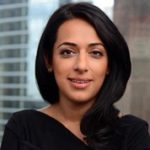 Exclusively focused on representing plaintiffs—especially in mass tort litigation—Roopal Luhana prides herself on providing unsurpassed professional legal services in pursuit of the specific goals of her clients and their families. While she handles complex cases nationwide on behalf of consumers, Ms. Luhana resides with her family in Brooklyn, New York.