On July 13, 2018, the U.S. Food and Drug Administration (FDA) alerted healthcare professionals and patients of a voluntary recall of several drug products containing the active ingredient valsartan, which is used to treat high blood pressure and heart failure. An impurity called N-nitrosodimethylamine (NDMA)—a cancer-causing agent—had been detected in the recalled products.
The FDA continued to investigate the issue, and several more valsartan recalls followed. Some patients who took the drug later filed lawsuits against the manufacturers, claiming that they should have done more to warn doctors and patients about the potential risks of their medications.
On February 14, 2019, the U.S. Judicial Panel on Multidistrict Litigation (JPML) ordered all federally filed valsartan lawsuits to be consolidated into the District of New Jersey for pre-trial proceedings. But in July 2020, various defendants filed a motion to dismiss all actions, arguing that the plaintiffs were filing complaints and raising allegations that were "unsustainable as a matter of law."
Plaintiffs Argue that Defendants Did Know About Potential NDMA Contamination
According to the defendants, the plaintiffs' claims were unsustainable for several reasons, including that they lacked "factual support" and were "inadequately pleaded." The defendants added that absent from the complaints was the critical element that the defendants knew or had reason to know that the drugs contained a nitrosamine impurity. Since the defendants didn't know, they argued, they couldn't have warned about it.
The plaintiffs, in turn, filed a memorandum of law in opposition to the motion to dismiss on September 18, 2020. They urged the court to reject the defendants' motion, arguing that the potential for nitrosamine creation during the chemical synthesis of the active pharmaceutical ingredient in a drug "is well-established and long-known." They added that the scientific literature reported that the chemical reactions to form the desired chemical compounds could lead to the unwanted creation of nitrosamines as well.
The plaintiffs also argued that each manufacturer defendant had "inadequate processes that resulted in adulterated, misbranded, or unapproved VCDs [valsartan containing drugs]." Contrary to the defendants' assertions in their motion to dismiss, the plaintiffs' master complaints laid out "in 300+ pages of painstaking detail, allegations as to what each Defendant did, and when, how, and why they did it."
FDA Continues to Investigate Nitrosamine in Drugs
On August 28, 2019, the FDA issued a statement detailing its ongoing efforts to resolve safety issues with valsartan and other similar drugs, all of which belong to a class of medications called angiotensin II receptor blockers (ARBs).
"As we continue our analysis of this situation to better understand the root causes," the FDA stated, "we're learning more about how nitrosamine impurities may have formed and been present in ARBs." The agency goes on to recount its activities, which have included:
sending warning letters to manufacturers committing good manufacturing practice violations
issuing recall announcements
conducting laboratory testing
sharing information with other regulatory agencies
In a statement that appears to agree with what the plaintiffs argued in their opposition, the FDA said, "w]e have known that certain drug manufacturing processes pose a risk for forming genotoxic impurities, and this is an issue the FDA and other regulators have been working on for a number of years—well before the nitrosamine impurities were discovered in ARBs last summer."
Indeed, the FDA issued guidance in early 2018 to help manufacturers avoid nitrosamine contamination. In addition to ARB drugs, samples of Zantac (ranitidine) and metformin have also been found to contain NDMA. In April 2020, the FDA requested the recall of all forms of Zantac from the market, as NDMA was found to increase in the drug with time and exposure to heat. Only certain lots of metformin seem to have been affected, from what we know so far.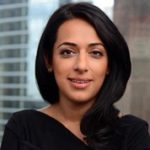 Exclusively focused on representing plaintiffs—especially in mass tort litigation—Roopal Luhana prides herself on providing unsurpassed professional legal services in pursuit of the specific goals of her clients and their families. While she handles complex cases nationwide on behalf of consumers, Ms. Luhana resides with her family in Brooklyn, New York.