Two plaintiffs recently filed lawsuits against C.R. Bard and Becton, Dickinson and Company because they claim they were injured by allegedly defective PowerPort catheter devices. According to their complaints, these devices can crack and break, increasing the risk of serious infections and other complications.
Given the rising number of these cases and the commonalities among them, a separate group of plaintiffs recently filed a motion with the U.S. Judicial Panel on Multidistrict Litigation (JPML) to consolidate all C.R. Bard PowerPort catheter cases into one federal court for more efficient pre-trial proceedings.
Plaintiff Implanted with Bard PowerPort Suffers from Related Infection
The product at issue is the Bard PowerPort Implantable Port. It's meant to be implanted under the skin to provide access to the blood vessels. Doctors use it to repeatedly deliver medication, intravenous fluids, nutrition solutions, and blood products.
The first plaintiff had the device implanted on March 30, 2020, so he could receive chemotherapy treatment for urothelial cancer. The port remained in his body for over a year.
On December 4, 2021, he was admitted to a medical center where doctors discovered that he'd developed a fungal infection. They removed the infected Bard PowerPort, prescribed antibiotics, and discharged the plaintiff on December 7, 2021.
The plaintiff says that the defendants were aware of numerous reports of other catheter-related infections like his before he was implanted with the PowerPort, yet they continued to aggressively market the product as safe.
Bard PowerPort Allegedly Fractures; Piece Migrates to Plaintiff's Heart
The second plaintiff was implanted with a PowerPort on September 21, 2021, also to receive chemotherapy. She was undergoing treatment for breast cancer.
On March 7, 2021, her PowerPort would not flush and was not functioning. Her physicians determined that it must be removed. On March 11, 2021, she underwent a procedure to remove it, during which her doctors found that the port had fractured. They were unable to find the missing piece in her body.
She was then forced to undergo a second emergency procedure to search for the fractured piece. Her doctors found that it had migrated to her heart.
The plaintiff claims that the defendants were aware of numerous reports of catheter-related fractures before she was implanted with it, yet failed to warn doctors or consumers about the issue.
Will Bard PowerPort Lawsuits Be Consolidated?
Both plaintiffs claim the PowerPort is defectively designed and manufactured. It's made from a formulation called Chronoflex AL, which the defendants obtained from a biomaterials supplier called AdvanSource Biomaterials Corporation. This formulation is comprised of a mixture of polyurethane and barium sulfate.
The plaintiffs claim that the barium sulfate is known to contribute to a reduction in the mechanical integrity of the polyurethane over time, leaving microfractures and other changes in structure and degrading the mechanical properties of the catheter. This creates an irregular catheter surface that leads to an increased risk of fracture, with the notches and irregularities on the surface acting as breaking points.
In May 2023, a group of plaintiffs filed a motion to have all similar Bard PowerPort lawsuits consolidated in the Western District of Missouri for pretrial proceedings. At the time, only 10 such lawsuits had been filed, but the number of similar cases has increased in the past several weeks.
The JPML will hear arguments on the issue on July 27th.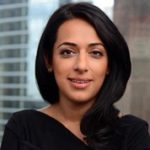 Exclusively focused on representing plaintiffs—especially in mass tort litigation—Roopal Luhana prides herself on providing unsurpassed professional legal services in pursuit of the specific goals of her clients and their families. While she handles complex cases nationwide on behalf of consumers, Ms. Luhana resides with her family in Brooklyn, New York.