A group of plaintiffs has come together to file a toxic metal baby food class-action lawsuit against baby food manufacturers. The plaintiffs claim that the manufacturers knew their formulas contained dangerous toxins, but still sold them to parents around the country.
The case was filed in the Superior Court for the State of California, for the County of Los Angeles. The plaintiffs bring the action on behalf of themselves and all others who purchased these baby foods in the state of California. They seek exemplary and punitive damages, as well as restitution ad disgorgement of all profits and unjust enrichment the defendants obtained from the plaintiffs and the class members.
U.S. House of Representatives Reports on Heavy Metals in Baby Food
In February 2021, the U.S. House of Representatives' Subcommittee on Economic and Consumer Policy, Committee on Oversight and Reform released a report containing details of tainted baby foods.
After hearing about reports alleging high levels of toxic heavy metals in baby foods, including arsenic, lead, cadmium, and mercury—the subcommittee requested information from baby food manufacturers. The data showed that arsenic, lead, and cadmium were present in baby foods made by all four companies that responded to the request for information, including Nurture, Beech-Nut, Hain, and Gerber.
"Exposure to toxic heavy metals causes permanent decreases in IQ, diminished future economic productivity, and increased risk of future criminal and antisocial behavior in children," the report reads. "Toxic heavy metals endanger infant neurological development and long-term brain function."
Walmart, Campbell, and Sprout Organic Foods refused to cooperate with the investigation. Mercury was detected in baby food only the one company that tested for it: Nurture (HappyBABY). Beech-Nut and Hain (Earth's Best Organic) don't test for it, and Gerber rarely does.
"These results are multiples higher than allowed under existing regulations for other products," the committee wrote. It recommended that the FDA require baby food manufacturers to test their finished products (not just their ingredients) for toxic heavy metals and that the FDA set maximum levels of toxic heavy metals permitted in baby foods. Manufacturers, in the meantime, should phase out ingredients that frequently test high in toxic heavy metals, like rice.
Baby Food Manufacturers Failed to Warn About Toxins in Baby Food
The plaintiffs state that the manufacturers should have known that their products contained significant levels of heavy metals and that they could be detrimental to the health of babies.
Had parents and caregivers been aware of the presence of heavy metals in these baby foods, they would not have purchased them, the complaint reads. In light of that knowledge, the manufacturers "intentionally and knowingly concealed these facts from plaintiffs and class members, and did not disclose the presence of these toxic heavy metals on the labels" of their baby food products.
If the plaintiffs had known the truth, they go on to state, they would not have purchased these products at all.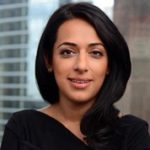 Exclusively focused on representing plaintiffs—especially in mass tort litigation—Roopal Luhana prides herself on providing unsurpassed professional legal services in pursuit of the specific goals of her clients and their families. While she handles complex cases nationwide on behalf of consumers, Ms. Luhana resides with her family in Brooklyn, New York.