Courts in Alabama and Pennsylvania recently received filings of two new Philips CPAP lawsuits. The plaintiffs have similar complaints, arguing that the manufacturer took too long to warn consumers about the dangers associated with its breathing devices.
Following a company update on April 26, 2021, in which Philips warned doctors of potential problems with its CPAP and Bi-PAP devices, Philips officially initiated a recall of its Dreamstation and other breathing devices on June 14, 2021.
In the recall notice, Philips stated that the polyester-based polyurethane (PE-PUR) sound abatement foam it had used in these devices could degrade over time, allowing particles to enter the device's air pathway. These particles could then be ingested or inhaled by the user, causing health problems. The foam could also off-gas certain toxic chemicals.
Alabama Man Believes His Philips CPAP Machine Caused Bladder Cancer
The first of the two lawsuits was filed on February 17, 2022, by an Alabama man who says he purchased his Philips' System One CPAP machine in 2011 for the treatment of his sleep apnea. This is one of the machines included in Philips' recall. He used it every night for about nine years.
Then in 2020, he experienced bleeding while urinating. Several weeks later, he was diagnosed with bladder cancer and forced to undergo surgery to remove his bladder. Since his surgery, he's been in and out of the hospital regularly. He's suffered, and continues to suffer, significant hardship from both the cancer itself and the surgeries that followed. He's also had to quit his job because of these health problems.
The plaintiff alleges that his bladder cancer is related to the toxic chemicals off-gassed by his CPAP machine. Philips has disclosed that lab analysis of the degraded foam revealed the presence of harmful chemicals including toluene diamine (TDA), toluene diisocyanate (TDI), and diethylene glycol 20 (DEG).
The U.S. Centers for Disease Control and Prevention (CDC) notes that studies in animals have demonstrated that TDI and TDA are carcinogenic. The potential for TDI- or TDA-induced cancer in humans has not been determined. Long-term exposure to DEG may cause kidney problems and neurological toxicity.
In a safety notice issued November 12, 2021, the U.S. Food and Drug Administration (FDA) noted that the potential risks of inhaling or swallowing pieces of foam or inhaling chemicals released into the device's air tubes from the foam may include the following:
Irritation to the skin, eyes, nose, and respiratory tract (airway)
Inflammatory response
Headache
Asthma
Toxic or cancer-causing effects to organs, such as kidneys and liver
Four Plaintiffs Sue Philips for Failing to Warn Consumers Earlier
The second of the two lawsuits was filed on February 23, 2022, by four plaintiffs who joined together to seek damages for injuries allegedly related to the Philips breathing devices. One of the plaintiffs is representing a woman who is now deceased. They are all from Pennsylvania.
According to the complaint, all four plaintiffs used recalled Philips breathing machines, and all suffered from potentially related illnesses, including kidney disease, respiratory disease, sinus irritation and headaches, and dry mouth syndrome.
The plaintiffs argue that Philips knew about the potential risks from its devices related to the degradation of the PE-PUR foam well before notifying the public on June 14, 2021. Consumers complained about black particles in Philips' devices several years before that, as evidenced by forum posts and statements on internet message boards frequented by obstructive sleep apnea patients.
"Philips, like most companies," the complaint reads, "monitored message boards, such as apneaboard.com and reddit.com, and social media networks, such as Facebook, and therefore received notice about the potential for PE-PUR foam degradation in the subject devices and black particles in the machines since shortly after launch, if not earlier."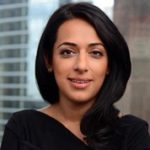 Exclusively focused on representing plaintiffs—especially in mass tort litigation—Roopal Luhana prides herself on providing unsurpassed professional legal services in pursuit of the specific goals of her clients and their families. While she handles complex cases nationwide on behalf of consumers, Ms. Luhana resides with her family in Brooklyn, New York.