On September 16, 2021, Pfizer expanded the nationwide Chantix (varenicline) recall to include all lots of the medication due to potentially unsafe levels of the carcinogen N-nitroso-varenicline.
Now, the company faces increasing litigation from consumers who have used its Chantix products. One of those is a new class-action Chantix lawsuit filed in the U.S. District Court for the Western District of Pennsylvania.
Plaintiff Claims Pfizer Misrepresented Varenicline Products
The plaintiff in the class-action case lives in Pittsburgh, Pennsylvania. According to her complaint, she paid money for one or more of Pfizer's varenicline-containing drugs (VCDs). The products she purchased bore a unique National Drug Code that indicated it was sold, manufactured, and/or distributed in the U.S. by Pfizer. It was branded the same as Chantix.
The plaintiff claims that the product was not Chantix, and was not of the quality represented by Pfizer.
Chantix is a first-line therapy to help smokers quit smoking cigarettes. It came onto the market in May 2006 and quickly became a popular smoking-cessation product. Pfizer's sales of Chantix remained strong until the recall, totaling $919 million in sales in 2020, making it one of Pfizer's eight best-selling products that year.
Pfizer has patent protection on the drug through 2022, preventing any generic versions until then. Meanwhile, it represented and warranted to consumers that its VCDs were equivalent to the FDA-brand-name drug Chantix.
The plaintiff claims that these other VCDs, however, were adulterated or misbranded through contamination with n-nitroso-varenicline, and potentially other carcinogenic nitrosamines as well.
Plaintiff Seeks to Represent All Chantix Consumers in the U.S.
On July 2, 2021, and again on July 19, 2021, Pfizer initiated recalls of VCDs because they could contain unsafe levels of N-nitroso-varenicline. Then in September, it extended the recall to all Chantix products.
The plaintiff claims that the presence of N-nitroso-varenicline reclassifies the product as a new, unapproved drug and not the Chantix consumers expected.
"This new and unapproved drug with additional active ingredients (such as nitrosamines in the subject VCDs) cannot have the same label as the brand-name drug," her lawsuit states, "as the two products are no longer the same."
At the very least, she adds, drugs with different and dangerous ingredients are adulterated and misbranded, making them illegal to sell on the market.
She seeks to represent all individuals and entities in the U.S. who paid for a VCD that was manufactured, distributed, or sold by Pfizer, as well as all individuals and entities in Georgia who did the same.
Other Drugs Affected by Nitrosamine Contamination
This is one of several drugs that have been affected by nitrosamines. The manufacturers recalled all lots of Zantac in April 2020 because of potential contamination with N-nitrosodimethylamine (NDMA), another carcinogen. Manufacturers of valsartan, losartan, and metformin have implemented similar recalls for the same nitrosamine.
Currently, all of these manufacturers are defending lawsuits brought by consumers who used these drugs and now fear the health consequences.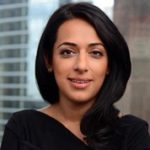 Exclusively focused on representing plaintiffs—especially in mass tort litigation—Roopal Luhana prides herself on providing unsurpassed professional legal services in pursuit of the specific goals of her clients and their families. While she handles complex cases nationwide on behalf of consumers, Ms. Luhana resides with her family in Brooklyn, New York.