A Pennsylvania man recently filed a new Uloric lawsuit in the U.S. District Court for the Northern District of Illinois. He claims that after taking the prescription drug to treat his gout, he suffered from serious injuries.
Plaintiff Prescribed Uloric to Treat His Gout
According to his complaint, the plaintiff started taking Uloric (febuxostat) in 2010. His medical physician prescribed it to him to treat his gout condition.
Gout is a common form of inflammatory arthritis that usually affects just one joint at a time—often the big toe joint—and can be very painful. Symptoms tend to flare-up and then subside, and there are times when there are no symptoms, known as remission. The condition is progressive, worsening over time, and causing repeated bouts of joint pain.
There is no cure for gout, so doctors manage the condition with medications and lifestyle changes. The U.S.  Food and Drug Administration approved Uloric (febuxostat) in February 2009 for use in the chronic management of hyperuricemia in patients with gout. Hyperuricemia refers to excess uric acid in the blood, which is what causes joint pain.
In June 2016, the plaintiff experienced a heart attack that required medical treatment. He blames this incident on his use of Uloric and wants the manufacturers to cover his damages.
Post-Approval Clinical Trial Shows Uloric Presents Higher Risk of Mortality
When the FDA approved Uloric for use in adults with gout, it did so under two conditions:
The manufacturer (Takeda Pharmaceutical Company) had to place a warning label on the product alerting patients and doctors to a possible increased risk of cardiovascular events.
Because the initial clinical trials showed a potential for serious cardiovascular problems, including heart attacks and strokes, the FDA required an additional trial to better determine the risks.
The new trial involved about 6,200 patients with gout and cardiovascular disease. It began in 2010 and was completed in 2017. Scientists treated the patients with either Uloric or allopurinol, an older drug that's been a primary treatment option for gout patients for years. They found that the overall rates of cardiovascular events were similar in both groups. Mortality rates, however, were higher in the Uloric group, though the reasons for this higher risk were unclear.
Based on these results, the FDA required Takeda to place a boxed warning—the most serious type—on the Uloric label and limited the approved use of Uloric only to patients who did not respond well to allopurinol.
Plaintiff Claims Uloric Manufacturers Didn't Do Enough to Protect Patients
The plaintiff claims that the manufacturers ignored reports from patients and health care providers of Uloric's failure to perform as intended, and also failed to do adequate testing to ensure the product was safe.
He brings counts of strict liability and negligence and seeks general damages for pain and suffering, as well as damages for medical expenses, wage losses, and loss of earning capacity.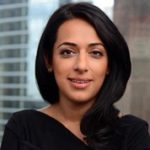 Exclusively focused on representing plaintiffs—especially in mass tort litigation—Roopal Luhana prides herself on providing unsurpassed professional legal services in pursuit of the specific goals of her clients and their families. While she handles complex cases nationwide on behalf of consumers, Ms. Luhana resides with her family in Brooklyn, New York.