If you've tried to buy baby formula lately, you may have had some trouble.
The Infant Nutrition Council of America (INCA) recently acknowledged baby formula shortages across the country. Brands affected include Enfamil, Similac, and Gerber.
Infant Formula Stock is Low in Many Locations Across the Country
CBS News reported on the shortage, noting that parents are finding low stocks of baby formula from New York to Washington state. The average national in-stock rate before the pandemic was 95 percent, but in later January, the rates across 10 national retailers ranged from 98 percent to as low as 75 percent.
The shortages seem to be caused by several factors, including the difficulty of procuring raw materials for production and packaging, and labor shortages in factories and transportation. The INCA stated that broadly, there are reports of challenges across supply chains, noting that there have also been reports of an increase in demand in certain areas and limits on purchases in some locations.
In 2021, sales of infant formula accounted for more than $4 billion–a 4.5 percent increase from 2020.
Formula makers have suggested that retailers aren't stocking the products fast enough—perhaps a reflection of labor shortages and staffing issues. Stores may also be having difficulties determining how much formula to stock.
"Parents are encouraged to keep a 10-day to two-week supply of infant formula on hand to avoid unnecessary stockpiling," the INCA stated. Manufacturers are working with retailers and government agencies to help ensure availability and continued access to infant formula.
Where to Find Safe Infant Formula
Parents who are dealing with shortages in their area are encouraged not to purchase infant formula from flea markets or internet auction sites. "These products have been improperly stored or shipped," the INCA warns, "which can negatively affect the quality of the formula."
In addition, always look for punctures, dents, or evidence of tampering, and check the use-by date on each container of formula before purchasing.
To find a safe formula, search reputable retailers, either in their physical stores or through their official websites, as well as directly from the manufacturers. Drug stores and baby supply stores also carry formula, and you can search online retailers like Amazon for home delivery (always double-check to make sure the formula is coming from a legitimate manufacturer).
The INCA notes that in emergency situations, you may be able to find formula at local food pantries, churches, shelters, and hospital emergency rooms.
CBS News listed statements from several manufacturers, including Enfamil, which said that it is aware of some shortages and has taken steps to ramp up production.
Some Parents Shifting Away from Cow's Milk Formula for Premature Babies
These shortages are taking place just as some parents are beginning to avoid cow's-milk formula for their premature babies. Studies have suggested that these babies, perhaps because of their underdeveloped gastrointestinal systems, may be at an increased risk of necrotizing enterocolitis (NEC), a dangerous intestinal disease that can lead to lasting injury and even death.
Several parents have filed Similac and Enfamil lawsuits against the manufacturers for advertising these formulas as beneficial for premature babies without warning of the risks.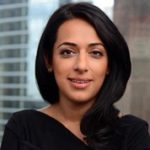 Exclusively focused on representing plaintiffs—especially in mass tort litigation—Roopal Luhana prides herself on providing unsurpassed professional legal services in pursuit of the specific goals of her clients and their families. While she handles complex cases nationwide on behalf of consumers, Ms. Luhana resides with her family in Brooklyn, New York.