Online pharmacy Valisure—which was the first to detect a cancer-causing agent in Zantac (ranitidine) last year—recently urged Congress to require more oversight and testing of medications, particularly those coming from overseas.
Valisure CEO David Light noted in his testimony before the Senate Finance Committee on June 2, 2020, that roughly 80 percent of ingredients in U.S. medications are manufactured in India and China, which results in "medication quality constantly called into question."
In less than a year, Valisure has identified a fourth major carcinogen in valsartan, discovered a cancer-causing agent in Zantac (ranitidine), detected high levels of that same agent in roughly 40 percent of analyzed batches of the diabetes drug metformin, and uncovered other serious issues.
Noting that the company's work has only "scratched the surface of the troubling drug quality issues in the U.S. supply chain," Light notes that the "immense impact and critical need for independent chemical testing of medications has become extremely clear."
Several Medications Contaminated with Cancer-Causing Agents
The U.S. Food and Drug Administration began testing blood-pressure drugs for contaminants in 2018 and discovered that valsartan and losartan were sometimes contaminated with N-nitrosodimethylamine (NDMA), a cancer-causing agent. They traced the contamination back to overseas manufacturing plants and recalled several medications in the U.S.
Valisure was the first to detect the same agent in Zantac (ranitidine) in June 2019 and submitted a petition to the FDA in September 2019 urging the agency to recall the medicine. The FDA finally did so on April 1, 2020, after tests from an independent laboratory revealed that NDMA could increase in ranitidine medications with time and exposure to heat.
This year, the FDA and Valisure found NDMA in the type 2 diabetes medication, metformin. At first, the FDA stated that the levels were too low to be of concern. Valisure's results were different—they found higher-than-acceptable levels in several lots and again encouraged the FDA to recall them. The FDA followed with a recall of metformin extended-release products on May 28, 2020.
Valisure Recommends Improvements for U.S. Drug Supply
Valisure CEO David Light suggested the following actions to improve the U.S. drug supply:
Independent Chemical Testing: Valisure regularly tests samples of all the products it sells and is encouraging Congress and the FDA to require regular independent testing of all medications to prevent problems such as those that have come up in recent years. Light believes this could be accomplished on a larger scale without adding costs to patients, and that such a system could create "certified drugs" that are independently analyzed and certified before being sold to a patient or pharmacy.
Drug Quality Scores: Since a long-term, large-scale system of testing would take time to create, Light proposes establishing drug quality scores for medications in the short-term. Currently, there is a troubling lack of transparency on medication quality. The FDA's Task Force on Drug Shortages has endorsed the creation of a voluntary "rating system" that would give group purchasing organizations, health care systems, and consumers access to more information about the quality management of the facilities making the drugs.
Regulatory Interventions: Light encourages the FDA and Congress to take actions that would support the solutions above while strengthening federal oversight into drug quality. One such action could be to approve the bill called the "Recall Unsafe Drugs Act" which would give the FDA the authority to conduct mandatory recalls of drugs.
"There are roughly three drug recalls in the U.S. every day," Light said, "and about 100 of those recalls every year are 'Class I,' which are considered potentially life-threatening. These recalls can be attributed, at least in part, to the fact that the chemical quality of medications is primarily checked by manufacturers, which self-report the results."
Recent drug quality issues have threatened public health, put patients' lives at risk, and have led to over 60 percent of the drug shortages the country has suffered.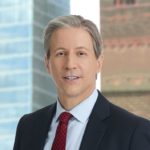 Exclusively focused on representing plaintiffs, especially in mass tort litigation, Eric Chaffin prides himself on providing unsurpassed professional legal services in pursuit of the specific goals of his clients and their families. Both his work and his cases have been featured in the national press, including on ABC's Good Morning America.