Hundreds of new JUUL lawsuits have been filed in U.S. courts over the past year. These include individual claims in which plaintiffs blame JUUL's advertising for misleading them about the addictive nature of the company's e-cigarettes, as well as class-action claims filed on behalf of school districts and other entities claiming the company should be held liable for damages resulting from an increase in youth vaping.
On October 2, 2019, the U.S. Judicial Panel on Multidistrict Litigation (JPML) consolidated all federally filed JUUL lawsuits in the Northern District of California. In a recent case management conference statement, the parties outlined the status of the case filings and the process for selecting a group of cases to be prepared for early trials.
Number of JUUL Lawsuits Continues to Increase
According to the conference statement, 667 cases are pending in the JUUL MDL, including 539 personal injury cases and 92 government entity cases. Of these, 65 were filed by school districts, 19 by counties, one by a city, and seven by Native American tribes. Also, 158 complaints were pending in the Los Angeles Superior Court.
The statement indicated there were 11 cases filed by state attorneys general across the country, including those from California, Illinois, New York, North Carolina, Mississippi, Minnesota, Washington D.C., Arizona, Pennsylvania, New Mexico, and Massachusetts.
The statement also discusses the appointment of a common benefit special master, the re-filing of amended complaints and motions to dismiss, coordination with antitrust actions, preservation of evidence, and other similar procedural processes.
As for the bellwether selection procedure, the parties were ordered to confer regarding the selection of a group of personal injury plaintiffs. The parties are to submit their joint or competing proposals at the July case management conference.
JUUL Illegally Marketed Its Products to Children
JUUL has been blamed for encouraging the current epidemic of vaping among America's youth. The U.S. Surgeon General reports that since 2014, e-cigarettes have been the most commonly used tobacco product among U.S. young people, increasing 900 percent among middle- and high-school students between 2011 and 2015.
The JUUL e-cigarette has a sleek, flash-drive design that students can easily conceal from teachers and parents. It delivers more nicotine than other similar products, making them extremely addictive. JUUL has also been accused of illegally marketing its products to minors.
In July 2019, the U.S. House of Representatives held a hearing on "Examining JUUL's Role in the Youth Nicotine Epidemic." Testimony at the hearing revealed that JUUL programs had targeted children as young as those in third grade by funding summer camps, visiting schools, and paying community and church groups to distribute their materials.
The U.S. Food and Drug Administration (FDA) sent a warning letter to JUUL on September 9, 2019. After reviewing testimony from two days of hearings on JUUL in the U.S. House of Representatives in July 2019, FDA investigators found that JUUL Labs broke the law by illegally advertising its products as safer alternatives to regular cigarettes. The FDA noted that it was especially concerning that JUUL had made some of these statements in schools.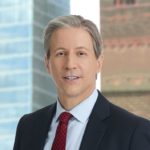 Exclusively focused on representing plaintiffs, especially in mass tort litigation, Eric Chaffin prides himself on providing unsurpassed professional legal services in pursuit of the specific goals of his clients and their families. Both his work and his cases have been featured in the national press, including on ABC's Good Morning America.