Many patients have experienced serious complications after being implanted with hernia mesh devices made by Ethicon, Atrium, and C.R. Bard. These include infections, inflammation, migration, and adhesions. Correspondingly, the number of hernia mesh lawsuits continues to increase, with more than 1,000 new ones filed in the month of June 2019.
Number of Hernia Mesh Lawsuits Increasing
The U.S. Judicial Panel on Multidistrict Litigation (JPML) released a statistics report on June 19, 2019. According to this report, the numbers of hernia mesh lawsuits currently pending in the federal court system include:
2,478 Bard hernia mesh cases
2,167 Ethicon Physiomesh cases
1,403 Atrium C-Qur mesh cases
These numbers are expected to continue to rise in the coming months as more patients develop complications from hernia mesh products. All of these devices are designed to be used during hernia repair surgery to help shore up and support weakened and descended muscles and tissues.
Each of these products is now the center of consolidated litigation. All federally filed Atrium C-Qur mesh cases were sent to a federal court in New Hampshire in December 2016 and are being presided over by U.S. District Judge Landya McCafferty.
All federally filed Ethicon Physiomesh cases were consolidated in the U.S District Court for the Northern District of Georgia in June 2017 and sent to U.S. District Court Richard Story. Also, all federal Bard hernia mesh cases were moved to the Southern District of Ohio in August 2018, with U.S. District Judge Edmund A. Sargus overseeing the proceedings.
In addition to the federal court consolidated litigation, many hernia mesh cases have also been filed in various state courts around the country. Those states with the most cases pending are Rhode Island, New Jersey, and Pennsylvania.
Plaintiffs say that the products are not living up to the promises made by the manufacturers. Rather than providing for a longer-lasting repair, these mesh devices are prone to premature failure, often requiring patients to undergo additional surgeries to have the mesh products removed, and leading to other complications, including infections.
Of these three products, only the Ethicon Physiomesh has been withdrawn from the market after independent studies revealed higher rates of complications in laparoscopic repair when compared to other similar mesh products.
Is Hernia Mesh Safe?
The FDA acknowledges that surgery with hernia mesh can create complications, with the most common being pain, infection, hernia recurrence, adhesions, and bowel obstruction. Other potential adverse events include mesh migration and mesh shrinkage (contraction).
According to a 2016 study published in the Journal of the American Medical Association (JAMA), the use of mesh to reinforce incisional hernia repair was associated with a lower risk of hernia recurrence over five years compared to when mesh was not used. But, with long-term follow-up, the researchers wrote,
"the benefits attributable to mesh are offset in part by mesh-related complications."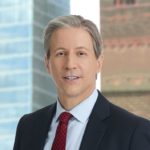 Exclusively focused on representing plaintiffs, especially in mass tort litigation, Eric Chaffin prides himself on providing unsurpassed professional legal services in pursuit of the specific goals of his clients and their families. Both his work and his cases have been featured in the national press, including on ABC's Good Morning America.