A New York man recently filed a new Exactech lawsuit in the U.S. District Court for the Eastern District of New York. He brings claims against the company for the faulty design of the Optetrak Comprehensive Total Knee System.
Plaintiff Suffers from Premature Wear in Both Knees
According to his complaint, the plaintiff underwent bilateral knee replacement surgery on October 6, 2011. Surgeons implanted Optetrak devices in both knees.
He later developed severe pain in his left knee. His doctors told him he would require revision surgery due to premature wear of the polyethylene tibial inserts—the plastic component that fits between the thigh bone and the shin bone.
He underwent that revision surgery on his left knee on March 15, 2021. He is now in the process of scheduling revision surgery for his right knee. Meanwhile, he continues to experience daily pain and discomfort in his left knee, which limits his activities of daily living and impacts his quality of life.
He also continues to be limited due to ongoing pain in his right knee, which has not yet been revised.
Exactech Opetrak Devices Performed Poorly Compared to Other Knee Replacements
The Exactech Optetrak device is composed of the following components:
A patellar cap
A femoral cap (goes on the end of the thigh bone)
A tibial insert and tibial tray (go between the thighbone and shin bone)
The patellar cap and tibial insert are made of polyethylene, a type of plastic.
Exactech promoted its Optetrak device as being first-in-class with excellent long-term clinical outcomes. But the devices have reportedly performed poorly when compared to other similar devices.
According to the 2020 Australian National Joint Replacement Registry, the rate of revision for a total knee replacement using an Optetrak tibial component with an Optetrak-CR femoral component was 8.5 percent at 10 years. The rate of revision for a total knee replacement using an Optetrak-PS femoral component was 10.2 percent at 10 years.
These rates far exceed internal guidelines for accepted revision rates.
Exactech Drags Its Feet on Final Recall
As early as 2012, Exactech had evidence that its devices were failing at a higher rate than expected. Reports in the Manufacturer and User Facility Device Experience (MAUDE) indicated instances of revision due to "loose tibial component," "aseptic loosening," "pain and visible loosening," polyethylene deformation," and more.
Despite these problems, Exactech continued to manufacture, promote, and distribute the Optetrak devices without alerting surgeons or patients to the problems.
It wasn't until August 30, 2021, that the company issued a partial recall of its polyethylene tibial components. It notified distributors and sales representatives at that time that the components had been packaged in vacuum bags that lacked an additional oxygen barrier layer. This could lead to premature wear of the components.
The company expanded the recall and alerted doctors to the issue on February 7, 2022, sending an urgent medical device correction letter to let them know that most of the tibial inserts manufactured since 2004 had been packaged in out-of-specification bags. These bags are oxygen resistant but don't contain a secondary barrier layer that provides additional protection from oxygen.
Premature wear of the inserts caused by oxygen exposure can lead to bone loss, component cracking, and fracture, all leading to the need for corrective revision surgery. It's estimated that about 150,000 inserts implanted in the U.S. since 2004 were packaged in non-conforming bags.
The plaintiff brings counts of manufacturing and design defect, failure to warn, negligence, negligent misrepresentation, and breach of warranties, and seeks compensatory and punitive damages.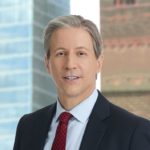 Exclusively focused on representing plaintiffs, especially in mass tort litigation, Eric Chaffin prides himself on providing unsurpassed professional legal services in pursuit of the specific goals of his clients and their families. Both his work and his cases have been featured in the national press, including on ABC's Good Morning America.