A New York couple has filed a new Exactech lawsuit in the U.S. District Court for the Eastern District of New York. They claim that after one of them was implanted with the Exactech Optetrak Comprehensive Total Knee System, he suffered from serious injuries. He seeks compensatory and punitive damages.
Plaintiff's Knee Replacement Fails Early
According to the complaint, the plaintiff underwent a left total knee replacement surgery on July 2, 2014. His surgeon implanted the Exactech Optetrak device.
The plaintiff's doctors have now informed him that his knee replacement has failed for reasons related to a recent Exactech recall. These reasons include polyethylene wear, bone loss, osteolysis, and component loosening. He's been scheduled for revision surgery on July 11, 2022.
The plaintiff claims he experiences daily pain and discomfort in his knee that limits his activities of daily living and impacts his quality of life. He blames the manufacturer for failing to warn about the dangers of its device.
Early Reports Indicate Problems with Exactech Optetrak Knee Replacement
The Exactech Opetrak Total Knee System is a knee joint that features a mix of polyethylene (plastic) and metal-based components. These include the patellar cap, femoral cap, tibial insert, and tibial tray. The patellar cap and tibial insert are made of polyethylene.
The tibial insert sits on top of the shinbone and is meant to be a sort of "shock absorber" for the knee joint.
In its marketing materials, Exactech promised that the Optetrak device had excellent long-term clinical outcomes and that surgeons and patients could have every confidence in its performance. When scientists examined the outcomes, however, the data showed that the Optetrak devices were performing poorly when compared to competitor products.
According to the 2020 Australian National Joint Replacement Registry, the rate of revision for a total knee replacement utilizing an Optetrak tibial component with an Opetrak-CR femoral component was 8.5 percent at 10 years. When the tibial component was used with an Optetrak-PS femoral component, it was 10.2 percent at 10 years.
These rates far exceeded international guidelines for accepted revision rates.
Starting as early as 2012 reports in the Manufacturer and User Facility Device Experience (MAUDE) database also indicated many instances of revision due to "loose tibial component," "aseptic loosening," "polyethylene deformation," "polyethylene worn," and more.
Exactech Waits Decades to Recall Improperly Packaged Inserts
Despite these early indications of problems with the Exactech knee replacement, the company failed to take action until August 30, 2021. On that date, they issued a partial recall of Optetrak all-polyethylene tibial components. The company noted these components were packaged in non-conforming vacuum bags that lacked an additional oxygen barrier layer.
The company did not inform surgeons about the recall, however, until February 7, 2022. Exactech confirmed that after extensive testing, most of the tibial inserts manufactured since 2004 were packaged in these non-conforming bags. The company expanded the recall to include all such inserts.
The use of these bags could expose the insert to oxygen, which could result in premature wear and degradation. Such wear could increase the risk of joint loosening and early failure, resulting in potential tissue destruction and bone loss.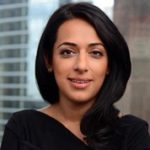 Exclusively focused on representing plaintiffs—especially in mass tort litigation—Roopal Luhana prides herself on providing unsurpassed professional legal services in pursuit of the specific goals of her clients and their families. While she handles complex cases nationwide on behalf of consumers, Ms. Luhana resides with her family in Brooklyn, New York.