On June 11, 2022, a New York couple filed a new Exactech lawsuit against the makers of the Exactech Optetrak Total Knee System. Doctors implanted the system into one of the plaintiffs, and he claims that he later suffered from serious injuries. He seeks compensatory and punitive damages.
Plaintiff Has to Undergo Revision Surgery Because Exactech Knee Device Failed
According to the complaint, the plaintiff underwent bilateral total knee replacement on December 18, 2013. His surgeon implanted Optetrak devices in both his knees, including the Optetrak Logic Tibial Inserts made of polyethylene, a type of plastic. Doctors performed the surgery in New York, New York, following all acceptable standards for implantation.
Then in March 2022, doctors used magnetic resonance imaging (MRI) to examine both of the plaintiff's knees. They discovered bone loss, inflammation, and debris consistent with wear of the polyethylene insert.
They then informed the plaintiff that both of his knee replacement devices had failed. He had to undergo revision surgery on his right knee on May 11, 2022, for issues including polyethylene wear, bone loss, osteolysis, and component loosening. He also requires revision surgery on his left knee due to the same issues.
He states in his complaint that he continues to suffer daily pain and discomfort in his knees which limits his ability to perform his regular daily activities. He blames Exactech for concealing from him and his doctors the risks associated with the Optetrak device.
Optetrak Shown to Perform Poorly When Compared to Competitors
The knee is the largest joint in the body, consisting of three individual bones:
Shinbone (tibia)
Thigh bone (femur)
Knee-cap (patella)
Cartilage lines the joint, providing protection and allowing the bones to move easily without rubbing against one another.
During a total knee replacement, the surgeon replaces the joint surfaces and damaged bone and cartilage with artificial materials. The Exactech Optetrak device, for instance, contains the following components:
The femoral implant is placed into the thigh bone.
The tibial tray is placed on the shin bone.
The polyethylene insert or liner is placed between the femoral implant and the tibial tray to act as a cushion between the components.
Exactech introduced its first Optetrak device in 1994. They began marketing and selling the Optetrak Logic Total Knee replacement that the plaintiff received in 2009. In studies published in 2012 and 2016, scientists found that the Optetrak implant performed poorly when compared to its competitors.
Starting in or around 2013, doctors and patients began filing complaints about the device, noting that it was loosening as early as two years after implantation, and requiring revision surgery because of that loosening. Nevertheless, the company continued to sell the product and make money from it.
It wasn't until August 2021 that Exactech issued a partial recall of Optetrak polyethylene tibial components, noting that they had been packaged in vacuum bags that lacked an additional oxygen barrier layer.
Exactech did not alert surgeons to the issue until February 7, 2022. On that date, the company released an urgent device medical communication informing healthcare professionals that most of the polyethylene inserts manufactured since 2004 had been packaged in out-of-specification vacuum bags. The use of these non-conforming bags could result in increased oxidation of the materials.
"Over time," Exactech stated, "oxidation can severely degrade the mechanical properties" of the components, which can lead to "both accelerated wear debris production and bone loss, and/or component cracking/fracture, all leading to corrective revision surgery."
For more information on the recall, see Exactech's recall page.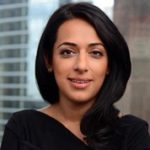 Exclusively focused on representing plaintiffs—especially in mass tort litigation—Roopal Luhana prides herself on providing unsurpassed professional legal services in pursuit of the specific goals of her clients and their families. While she handles complex cases nationwide on behalf of consumers, Ms. Luhana resides with her family in Brooklyn, New York.