A New York man has filed a new Philips CPAP lawsuit in the U.S. District Court for the Southern District of New York. He claims that after using his Philips DreamStation CPAP machine for a couple of years, he was diagnosed with prostate cancer. He blames his diagnosis on the machine manufacturer and seeks compensatory and punitive damages.
Plaintiff Blames Philips CPAP Machine for Prostate Cancer
According to the complaint, the plaintiff was prescribed and purchased a Philips DreamStation CPAP device in June 2016. At the time, Philips had issued no warnings that the device could emit toxic and/or carcinogenic particles into the airway where they could be inhaled by the user.
The plaintiff used the device in a normal and expected manner. Then on September 12, 2018, he was diagnosed with prostate cancer. He claims that Philips was aware that its polyester-based polyurethane (PE-PUR) sound-abatement foam could release toxic and carcinogenic microparticles that could be inhaled by users, potentially causing serious injury or death.
Philips Recalls Millions of DreamStation Breathing Machines
On April 26, 2021, as part of its quarterly report for Q1 2021, Philips revealed under a section titled "regulatory update" that due to user reports, it had discovered that its PE-PUR sound abatement foam was used to minimize the noise in its DreamStation machines posed health risks to users.
Specifically, the company noted that the foam "may degrade under certain circumstances, influenced by factors including the use of unapproved cleaning methods, such as ozone, and certain environmental conditions involving high humidity and temperature."
Then on June 14, 2021, based on an extensive ongoing review, Philips issued a recall of these devices. On June 20, 2021, the Food and Drug Administration (FDA) issued a communication warned healthcare providers and patients of the recall.
The FDA stated that should the foam break down in Philips CPAP, Bi-PAP, and ventilator breathing machines, "black debris from the foam or certain chemicals released into the device's air pathway may be inhaled or swallowed by the person using the device."
The FDA added that these issues could result in serious injuries that could be life-threatening, cause permanent impairment, and require medical intervention. Both Philips and the FDA noted that the potential risks of exposure to chemicals released in the device's air pathway could include headache, dizziness, nausea/vomiting, eye and nose irritation, "and toxic and carcinogenic effects."
Philips Report Reveals Foam May Emit Carcinogenic Toxins
So far, we have no studies examining a potential link between the long-term use of Philips CPAP machines and cancer. The plaintiff, however, provides as evidence a brief report issued on June 14, 2021, by the company titled, "Clinical Information for Physicians." In that report, Philips revealed that a lab analysis of the degraded foam showed the presence of potentially harmful chemicals including toluene diamine, toluene diisocyanate, and diethylene glycol. The testing had also revealed the presence of Volatile Organic Compounds (VOCs) that could be emitted from the foam at levels outside of safety thresholds.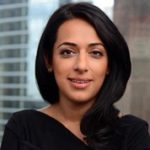 Exclusively focused on representing plaintiffs—especially in mass tort litigation—Roopal Luhana prides herself on providing unsurpassed professional legal services in pursuit of the specific goals of her clients and their families. While she handles complex cases nationwide on behalf of consumers, Ms. Luhana resides with her family in Brooklyn, New York.