Amid a rising number of lawsuits filed against the makers of Tepezza for hearing loss, a new study reports that the thyroid eye disease (TED) drug may also increase the risk of hyperglycemia, or low blood sugar.
Tepezza is the only FDA-approved treatment for TED. It came onto the market in 2020, but recent studies have raised concerns about its safety and efficacy.
Study Suggests Tepezza May Increase the Risk of Hyperglycemia
For the study, researchers followed 42 patients with TED for a mean of 47.5 weeks. The patients were divided into three groups:
Normal blood sugar at the start of the study
Diagnosed with prediabetes
Diagnosed with diabetes
All were treated with Tepezza between March 2020 and May 2022 at one medical institution. The researchers took blood tests every three months.
They found the following:
Hemoglobin A1C (HbA1c), a measurement of average blood sugar levels, increased in all three groups.
Twenty-two of the patients (52 percent) had hyperglycemia, which was graded as mild, moderate, and life-threatening in 55 percent, 41 percent, and 5 percent of cases, respectively.
Age, pre-existing diabetes, and Hispanic and Asian race/ethnicity were significant risk factors for hyperglycemia.
Among patients with hyperglycemia, 36.4 percent returned to baseline glycemic status at the last follow-up.
The researchers concluded that while effective, Tepezza "carries a significant risk of hyperglycemia, especially in patients with diabetes." They added that hyperglycemia may persist after stopping Tepezza.
Studies Also Show Tepezza May Increase the Risk of Hearing Loss
These findings are new and will inform doctors of another potential side effect of Tepezza. Before this, several studies showed a potential increased risk of hearing damage and hearing loss in those taking Tepezza. The risk was found to be higher in those who were already suffering some hearing loss.
In a 2021 study, for instance, researchers analyzed 27 patients after Tepezza infusions 2, 4, and 8, and at the 6-month follow-up visit. They found that 81.5 percent had developed new hearing symptoms after receiving about 4 infusions of Tepezza.
Most patients with symptoms like tinnitus and ear plugging/fullness no longer experienced those symptoms after they stopped taking Tepezza. Only 45 percent of those with hearing loss/decreased word comprehension, though, got better after stopping. Two of them ended up requiring hearing aids.
The researchers suggested that doctors screen patients with hearing tests before prescribing Tepezza and to repeat those tests if hearing symptoms develop.
More Patients Filing Tepezza Lawsuits
As awareness increases concerning Tepezza and its possible side effects, more patients are coming forward to file legal claims. The first Tepezza lawsuits were filed in mid-2022 by patients who claimed the drug caused them to suffer from hearing problems.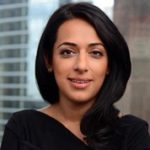 Exclusively focused on representing plaintiffs—especially in mass tort litigation—Roopal Luhana prides herself on providing unsurpassed professional legal services in pursuit of the specific goals of her clients and their families. While she handles complex cases nationwide on behalf of consumers, Ms. Luhana resides with her family in Brooklyn, New York.