Exposure to per- and polyfluoroalkyl substances (PFAS)—man-made chemicals used in a variety of industries—was recently linked to changes in metabolism that may affect human growth and development, according to a new study.
Commonly referred to as "forever chemicals" because of their ability to linger in the environment and the human body, these chemicals have been found to contaminate water supplies around military bases, airports, and firefighter training facilities where PFAS-containing firefighting foams have been used.
Study Finds Changes in Metabolism for Those Exposed to PFAS
For the study, researchers analyzed data from over 300 overweight/obese teenagers and 137 young adults. They measured the PFAS in the participants' blood and used specific tools to measure metabolism changes. They found that all participants had detectable levels of PFAS in their blood, with levels ranging from low to high.
The results showed that PFAS exposure was associated with alterations in the metabolism of tyrosine—a type of amino acid important in the synthesis of some hormones—as well as changes in the biosynthesis of fatty acids.
When increasing PFAS from low to high, levels of a thyroid hormone called thyroxine (T4) increased. So did arachidonic acid, which is a fatty acid important in growth and development. In total, PFAS exposure was associated with alterations in 14 unique metabolic pathways.
The increase in T4 and fatty acids are consistent with changes that can lead to obesity, insulin resistance, nonalcoholic fatty liver disease, and cancer.
It's Not Just One or Two PFAS That Are to Blame
The researchers noted that previous studies of PFAS in humans have primarily relied on single-exposure models—testing the effects of just one chemical. But in reality, "humans are exposed to a mixture of several PFAS compounds that may have synergistic effects."
In this study, the scientists did not find evidence that individual PFAS drove the associations between the chemicals and the changes in metabolism. Instead, the changes were "primarily driven by mixtures of PFAS." Further, the effects were consistent across groups of participants with different levels of exposure.
The researchers concluded that their findings lent support to the argument that PFAS "should be regulated as a class rather than being regulated on a chemical-by-chemical basis."
EPA Proposes Increasing Regulations for PFAS in Drinking Water
Considering the potential adverse health effects associated with exposure to PFAS, many plaintiffs have filed lawsuits against the makers of these chemicals. Companies that made aqueous film-forming foams (AFFFs) used to fight petroleum fires, in particular, are currently involved in centralized litigation in South Carolina, where plaintiffs exposed to PFAS in firefighting foams during their careers claim the chemicals caused health problems like cancer.
A growing number of PFAS-contaminated drinking water lawsuits are also ongoing, pursued by those plaintiffs who discovered they had been exposed to the chemicals in their drinking water.
The Environmental Protection Agency (EPA) recently proposed the first national drinking water standard for PFAS. If the proposal is finalized, it will regulate two individual contaminants (PFOA and PFOS) at no more than 4 parts per trillion (ppt). It will also limit any mixture containing one or more of the following four PFAS.
Water systems would check to determine if the combined levels of these four PFAS posed a potential risk.
PFNA
PFHxS
PFBS
GenX Chemicals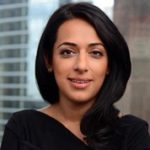 Exclusively focused on representing plaintiffs—especially in mass tort litigation—Roopal Luhana prides herself on providing unsurpassed professional legal services in pursuit of the specific goals of her clients and their families. While she handles complex cases nationwide on behalf of consumers, Ms. Luhana resides with her family in Brooklyn, New York.