A Missouri mom recently filed a new infant formula lawsuit in the U.S. District Court for the Eastern District of Missouri. She claims that after her premature baby was fed infant formula manufactured by Abbott Laboratories and Mead Johnson & Company, he developed serious injuries. She seeks to hold the defendants liable for emotional and economical damages.
Premature Baby Fed Cow's Milk Formula Dies of NEC
According to the complaint, the plaintiff's baby was born on September 13, 2021, at Mercy Hospital in St. Louis at 31 weeks gestational age. She weighed just 1535 grams.
Because she was premature, doctors had to give her additional nutrition to help her grow. They fed her Similac and/or Enfamil cow's milk-based products. Shortly thereafter, she developed necrotizing enterocolitis (NEC), a life-altering and potentially deadly disease that largely affects premature babies given cow's milk-based feeding products.
The disease occurs when tissue in the small or large intestines is invaded by bacteria, which causes local infection and inflammation. This can ultimately destroy the wall of the intestine, causing toxins inside to spill out into the abdomen.
NEC typically develops during the first several weeks after birth and causes symptoms like vomiting and diarrhea, abdominal distention and tenderness, delayed gastric emptying, and lethargy.
The plaintiff claims that on September 21, 2021, due to symptoms including a swollen abdomen, doctors performed an exploratory laparotomy. The procedure revealed signs of NEC totalis, a severe form of NEC that is necrotic and inoperable.
Doctors started the baby on comfort care and the plaintiff and her family visited the NICU (neonatal intensive care unit) for the last hours of the baby's life. She passed away from NEC shortly after.
Studies Link Cow's Milk-Based Formula to NEC in Premature Infants
Preterm and low-birth-weight infants are especially susceptible to NEC because of their underdeveloped digestive systems. Several studies have found that cow's milk-based feeding products can increase the risk of NEC in these infants, which in turn may lead to other medical complications, surgeries, long-term health problems, and death.
As far back as 1990, a study on 926 preterm infants found that NEC was six to ten times more common in exclusively formula-fed babies than in those fed breast milk alone and three times more common in those who received formula plus breast milk.
A later 2010 study found that when premature babies were fed an exclusive diet of mother's milk, donor milk, and human milk fortifier, they were 90 percent less likely to develop surgical NEC. Other studies have found similar results, showing that cow's milk-based formula puts premature infants at a much greater risk of NEC.
The American Academy of Pediatrics (AAP) has advised that all premature infants be fed an exclusive human milk diet, and researchers wrote in a 2017 study that human milk is the "preferred diet for preterm infants as it protects against a multitude of NICU challenges, specifically necrotizing enterocolitis."
The plaintiff notes that there is a range of options available that allow preterm and low-birth-weight infants to be fed exclusively human milk-based nutrition. The defendants' products displace the breast milk these infants could otherwise receive, increasing their vulnerability to NEC. She seeks to hold them liable for false and misleading marketing claims that mislead parents and doctors into thinking their formulas are safe for vulnerable children.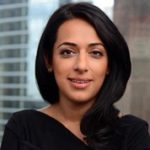 Exclusively focused on representing plaintiffs—especially in mass tort litigation—Roopal Luhana prides herself on providing unsurpassed professional legal services in pursuit of the specific goals of her clients and their families. While she handles complex cases nationwide on behalf of consumers, Ms. Luhana resides with her family in Brooklyn, New York.