The U.S. Food and Drug Administration (FDA) recently announced the Class I recall (the most serious type) of about 8,825 Medtronic Pipeline Flex Embolization Devices. Doctors use these products to treat and prevent certain types of brain aneurysms.
This is an expansion on a previous recall that included only about 800 devices. The company has asked all healthcare providers to return any unused products immediately and to contact a Medtronic representative for more information.
Medtronic Devices Could Break and Leave Pieces Inside the Patient
A pipeline embolization device (PED) is a flexible, braided wire mesh tube (stent) that is placed within the affected artery. Once there, it diverts blood away from the aneurysm, preventing it from bursting while restoring natural blood flow through the artery.
Medtronic is recalling these devices because there is a risk that the delivery system's wire and tubes may fracture or break off while the doctor is putting it in place, adjusting it, or removing it. Inside the United States, the recall applies to only the Pipeline Flex Embolization Device, while outside the United States, it applies to both this device and the Pipeline Flex Embolization Device with Shield Technology.
Should the device break this way, fractured pieces could be left inside the patient's bloodstream where they may cause other health problems like blocked blood vessels, stroke, and death. If the doctor tries to retrieve those pieces, it could make the patient's condition worse.
At the time of the FDA's announcement, Medtronic had received 59 reports of device malfunctions, including 10 that caused serious injuries and two that resulted in death. That's why the FDA has identified this as a Class I recall, which means that the use of these devices may cause serious injuries or death.
Doctors Instructed to Stop Using Medtronic Pipeline Embolization Devices
Medtronic sent an urgent device recall notice to healthcare providers about this issue on July 13, 2021. In that letter, the company advised doctors to stop using the products and immediately quarantine all those affected by the recall.
Doctors can contact their Medtronic representative for help with product returns or to identify a suitable replacement product if one is needed. They must also complete and return a customer response form via fax to Medtronic at 1-651-367-7075, or email it to rs.navfca@medtronic.com.
Customers with concerns about this recall can contact Medtronic's Quality Assurance via email at rs.nvcomplaints@medtronic.com or by phone at 1-800-633-8766 (U.S. toll-free).
Medtronic Has Recalled Several Other Devices For Possible Defects
This is the second recall associated with this product. Back in March 2020, the FDA alerted healthcare providers to the fracture risk and announced that the company was recalling about 822 of the devices.
This latest recall expands upon the previous one, covering multiple models of both the Pipeline Flex Embolization Device and the device with Shield Technology.
Medtronic has had trouble with other products as well, including its insulin pumps and heart-pumping devices. In May 2021, for instance, the FDA announced the Class I recall of over 130,000 Medtronic HeartWare Ventricular Assist Device Systems. These are used in patients who are at risk from end-stage left ventricular heart failure, to give the heart tissue time to recover before a transplant, or as therapy for patients who are not good candidates for transplants.
The recall was to provide updated instructions due to safety issues with the carrying case, power-up sequence, and driveline cover orientation.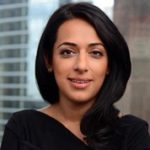 Exclusively focused on representing plaintiffs—especially in mass tort litigation—Roopal Luhana prides herself on providing unsurpassed professional legal services in pursuit of the specific goals of her clients and their families. While she handles complex cases nationwide on behalf of consumers, Ms. Luhana resides with her family in Brooklyn, New York.