Patients diagnosed with septic shock are seriously ill. Without immediate and effective treatment, they can easily succumb to organ failure and death.
This was Connecticut resident Vivian Gagliano's diagnosis in 2008, after she went through what was supposed to be a routine hernia operation. The procedure was performed by Dr. Joseph Gordon and Dr. Venkata Bodavula, who was a resident surgeon at the time, at Danbury Hospital, Connecticut. Neither doctor realized that during the operation, Gagliano's colon had been punctured. They closed her up, and hours later, she suffered a massive abdominal infection.
The ensuing months were torture. In 2010, Gagliano filed a medical malpractice lawsuit against the doctors and the hospital. In June 2014, a jury from the Danbury Superior Court awarded her $12 million in damages.
A Dangerous Surgical Outcome
Septic shock is a condition that occurs in response to an overwhelming infection. When Gagliano's colon was punctured, waste material and bacteria escaped, prompting the body's immune response. Soon she had a widespread infection too large for her system to battle—sepsis. As her immune system fought to get rid of the infection, it caused inflammation throughout her body, impairing blood flow and potentially damaging body organs.
In a severe case of sepsis such as Gagliano suffered, septic shock may occur. The heart weakens, blood pressure drops, and the patient's life is at risk. In Gagliano's case, she suffered a heart attack and went into a month-long coma. She was 65 years old at the time.
Unaware Surgical Resident Would be Present
Fortunately, Gagliano survived, though she lost much of her large intestine and continues to have abdominal problems.
According to her case, she didn't know that a surgical resident (Bodavula) would be involved in her operation. A resident is someone who is training to become a surgeon. He or she has a medical license, but is going through a three-to-seven year training program before becoming fully board certified.
The Insurance Journal notes that Bodavula denied having anything to do with the perforation, stating he assisted Gordon in beginning the operation, but wasn't responsible for the mistake.
Danbury states on its website that it is in its fourth year of a general surgery residency program. "The faculty at Danbury Hospital is relatively young and predominantly fellowship trained," the site says. "This has created a very progressive surgical milieu, which exposes surgical residents to the very cutting edge of surgical education."
Sepsis More Common Than We Think
A 2010 study reported that sepsis and septic shock seem to be more common than heart attacks or pulmonary blood clots after general surgery. The death rate for patients who developed septic shock was 34 percent within 30 days of the procedure.
"Of note," the authors wrote, "septic shock occurs 10 times more frequently than myocardial infarction and has the same mortality rate; thus, it kills 10 times more people."
After only three-and-a-half hours of deliberation, the Connecticut jury ordered Danbury Hospital to pay Gagliano $12 million in damages. Neither the doctors nor the hospital agreed with the verdict, and are considering an appeal.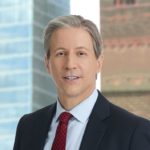 Exclusively focused on representing plaintiffs, especially in mass tort litigation, Eric Chaffin prides himself on providing unsurpassed professional legal services in pursuit of the specific goals of his clients and their families. Both his work and his cases have been featured in the national press, including on ABC's Good Morning America.