Would you feel better about your surgery if there was a device recording every moment of it? A "surgical tracking box" is in the works in Canada, which would record surgeons' movements and identify errors during an operation.
Dr. Teodor Grantcharov told CNN that a black box of this nature could help prevent future errors during surgery. Grantcharov said that surgeons make about "20 errors per surgery—regardless of experience level." Thankfully, not all errors result in complications for the patient.
Positives and Negatives to Using a Black Box during Surgery
If there is a mistake made during surgery involving you or a loved one, you want to know what went wrong and why something was not done to fix it. Researchers hope that the black box will help alert surgeons to mistakes in "real time," so they can fix them immediately.
Patients will have more confidence in their surgeons, knowing that they are being monitored and any mistakes made can quickly be corrected to avoid serious injury or death.
But, some surgeons might not be okay with being recorded. Dr. Teodoro Forcht Dagi, American College of Surgeons Perioperative Care Committee, says that some doctors might be "uncomfortable," and a black box could create "nervousness" if it was legally required, that may in turn lead to more mistakes. Dr. Focht Dagi thinks it would be a great educational tool for surgeons.

Medical Malpractice Cases
Medical malpractice cases can be hard to prove in court. Sometimes there is no hard evidence proving one way or another exactly what happened in a hospital operating room that led to someone's injury. A black box would give attorneys and patients accurate reports of what happened and show whether or not there is a medical malpractice case that is worth arguing.
According to CNN, the "surgical black box" will be tested over the next few months and it could quickly pop up in hospitals across the United States. It is not considered to be a medical device, so it doesn't need FDA approval.
Each medical malpractice case is unique. It can involve mistakes made by surgeons, pharmacists, anesthesiologists, doctors, nurses, and other health care providers such as the following:
• Wrong diagnosis
• Errors in the emergency room
• Failing to diagnose a serious condition
• Surgery mistakes
• Mixing up test results
• Anesthesia mistakes
If you or a loved one suffered injuries or death and you believe you have a medical malpractice case on your hands, you need to call an experienced attorney today. These mistakes were made through no fault of your own and you should be compensated for any adverse health effects you or a loved one are now dealing with.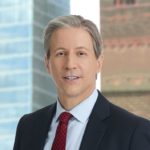 Exclusively focused on representing plaintiffs, especially in mass tort litigation, Eric Chaffin prides himself on providing unsurpassed professional legal services in pursuit of the specific goals of his clients and their families. Both his work and his cases have been featured in the national press, including on ABC's Good Morning America.