Popular heartburn drugs like Nexium and Prilosec (called "proton pump inhibitors" or "PPIs") have been linked to a number of potential side effects, including dependency, chronic kidney disease, bone fractures and dementia. Though these drugs were designed to be used for short-term relief, studies have indicated that many patients are using them for much longer, and it's this longer-term use that is associated with higher risks of problems.
Now, according to a recent study published in the Journal of Asian and Association of Schools of Pharmacy, these drugs are being prescribed frequently to treat symptoms that have nothing to do with their approved use, which is for gastrointestinal disorders and symptoms. Such practices could be unnecessarily exposing patients to potentially serious side effects.
Study Reports PPIs Prescribed for Non-Gastrointestinal Conditions           
Researchers were curious as to whether these medications were being prescribed according to best practice guidelines. So they examined medical charts over a two-month period for all new patients who were prescribed a PPI for reasons other than to treat gastrointestinal symptoms.
PPI medications were FDA approved to treat acid-related conditions, including gastroesophageal reflux disease (GERD), heartburn, regurgitation, stomach ulcers, damage/inflammation to the lower esophagus, and to help heal a damaged esophagus.
The study included 114 participants with a mean age of 51.8 years old. Results showed that the drugs, when not prescribed for their intended use, were most likely to be prescribed for cardiovascular disorders, like atrial fibrillation and heart failure. Patients with stroke, respiratory disorders like pneumonia and COPD, and trauma were also given PPIs.
These drugs are usually taken orally, but the study reported that they were often given intravenously—65 percent of the time—even when the patients were able to take them orally.
These researchers reported that PPIs were "irrationally used, sometimes without a guideline support," and that the IV route was unnecessarily used in the majority of patients. Though this study was conducted by researchers in Saudi Arabia, other studies have found that Americans, as well, are using PPIs too often and for too long.
Other Studies Indicate Overuse of PPIs
In 2012, for instance, researchers reported that the effectiveness of these drugs led to overuse in multiple treatment areas, exposing patients to an increasing number of potential risks. Doctors may fail to re-evaluate a patient down the road, for instance, to be sure the patient still needs to be taking the drug, or may fail to put into place a "step-down" therapy that allows the patient to be gradually weaned off the medicines, or to transfer to less risky ones.
The potential consequences of using these drugs too long, include rebound acid production (when it becomes worse than it was pre-therapy), an increased risk of superbug gastrointestinal infections (like C. diff.), and an increased risk of bone fractures. Due to these concerns, the researchers called for the reduction of "inappropriate prescribing of PPIs."
Just two years earlier, in 2010,an article in Scientific American also warned of the consequences of long term PPI use, stating that long-term use had been linked to withdrawal symptoms, increased risk of bacterial infections, hip fracture, and even potential nutritional deficiencies. They added that doctors often give PPIs to patients who don't need them.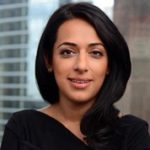 Exclusively focused on representing plaintiffs—especially in mass tort litigation—Roopal Luhana prides herself on providing unsurpassed professional legal services in pursuit of the specific goals of her clients and their families. While she handles complex cases nationwide on behalf of consumers, Ms. Luhana resides with her family in Brooklyn, New York.