Here is a common scenario: You or a family member is suffering from a physical ailment that requires surgery. You do your research, get all of the correct referrals, pick a date and go in for the procedure. After surgery something goes horribly wrong. You or your family member starts feeling symptoms that are worse than before the surgery, or you suffer serious complications. You find a new doctor who explains the previous doctor's mistake and asks you why the previous doctor did what he or she did. Through all of this you are footing the bill and can't imagine how you will manage to pay everything off.
Medical malpractice suits in the United States are growing and unfortunately several state officials have caught on. An article in the Huffington Post provides alarming data on medical malpractice "caps" on non-economic damages in several states. The author states that these "caps" "apply no matter how much merit a case has, or the extent of the misconduct by the hospital, or the severity of the injury or loss." Non-economic damages include compensation for the injury, or pain and suffering. Economic damages are the out-of-pocket expenses you incur due to the medical malpractice. The article argues that women, children and the elderly are impacted the most. An example cited in the article is one of sexual assault injuries. In that case the actual medical bill, or economic damage, is minimal compared to the lasting impact and emotional toll the sexual assault took on the victim.
An article in the Milbank Quarterly, "Damages Caps in Medical Malpractice," found that medical malpractice caps were created due to "affordability crisis in the medical liability insurance market." Voters have either been for these "caps" or completely against them like voters in Oregon in 2004 when residents voted down a noneconomic damages cap of $500,000. Other states have "caps" from $250,000-$650,000. The authors conclude that it is not clear whether or not these "caps" have reduced insurance premiums for malpractice.
Medical Malpractice Claims
There are several types of medical malpractice claims. The scenario outlined above is just one example. Others include:
• Emergency room errors
• Wrong diagnosis
• Mixing up patient records, x-rays
• Failure to detect symptoms of a serious medical event
• Injuries suffered during childbirth
• Surgical mistakes
• Wrongful death
You have to be an advocate for your healthcare. If you feel that your doctor has made a serious mistake with you or a loved ones treatment, you need to speak up. You deserve to be compensated for any injuries and damages you incur due to someone else's mistake.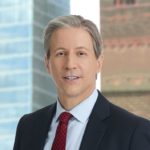 Exclusively focused on representing plaintiffs, especially in mass tort litigation, Eric Chaffin prides himself on providing unsurpassed professional legal services in pursuit of the specific goals of his clients and their families. Both his work and his cases have been featured in the national press, including on ABC's Good Morning America.