What constitutes medical error? According to a 2005 study, despite a lot of research in the area of error in medicine, "few studies have defined or measured 'medical error' directly." Yet properly defining the term is important if hospitals are to improve and commit fewer mistakes.
A 1999 report by the Institute of Medicine (IOM) noted that at least 44,000 people, and perhaps as many as 98,000, die in hospitals each year as a result of medical errors. A study published in 2011 in Health Affairs found that medical errors and other adverse events occur in one-third of hospital admissions—as much as ten times more than some previous estimates.
Now, a recent Boston Globe report notes that the number of medical errors reported by acute-care hospitals in Massachusetts increased by 70 percent since last year. Experts say that much of the increase is because the state recently expanded their definition of exactly what a "medical error" is, but the increase still calls attention to the fact that safety in public hospitals remains an important issue.
Concerning Errors Increased
The state recently updated the requirements regarding medical errors, expanding the scope of incidents hospitals must report, and adopting new technology that makes it easier to report them. Whereas healthcare practitioners used to report errors by fax, they can now insert the data into a computerized system.
Hospitals used to have to report only mistakes that led to "serious disability," but with recent changes, they now need to report mistakes that lead to serious injuries as well. State records show that hospitals reported 753 serious medical errors in 2013, a number that was 70 percent higher than it was the previous year.
Errors reported included the following:
• Procedures on the wrong body part
• Contaminated drugs
• Equipment that wasn't properly sterilized
• Burns caused by a heating pack that was too hot, or a fire in the operating room
• Patient falls
• Bed sores
• Assaults
• Suicide attempts
• Suicide
According to the report, incidences of errors in other types of hospitals in Massachusetts—including those that provide rehabilitative or psychiatric care—also increased 60 percent from 2012.
Though the new requirements are believed to be mostly responsible for the increase, that isn't certain yet. More research is needed to be sure. Experts believe that after the numbers are in for this year—2014—it will be clearer what impact the new requirements had.
We Still Have a Long Way to Go
According to a recent report in JAMA, testimony at a July 17, 2014 U.S. Senate subcommittee hearing indicated that hospitals, despite recent efforts to improve patient safety, can be risky places for patients. Though some advancements have been made, including reducing bloodstream infections, the lack of a national system for tracking patient safety data remains a barrier in making any significant headway. Some speakers also testified that other factors, including time pressures, the complexity of hospital systems, and cultures that discourage nurses from speaking up, also contribute to the problem.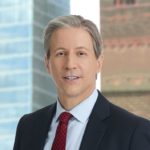 Exclusively focused on representing plaintiffs, especially in mass tort litigation, Eric Chaffin prides himself on providing unsurpassed professional legal services in pursuit of the specific goals of his clients and their families. Both his work and his cases have been featured in the national press, including on ABC's Good Morning America.