A September 2013 study published in the Journal of Patient Safety reported that an estimated 210,000 to 400,000 people die in hospitals every year from some sort of preventable harm. Medical malpractice claims continue to be filed in great numbers across the nation as patients rightfully try to recover damages for injuries that never should have happened.
Can hospitals improve upon their record? According to a recent study, they can—when they make patient safety a priority.
Safety Program Results in Reduced Malpractice Claims
For the study, lead author Dr. Christian Pettker, associate professor in the Department of Obstetrics, Gynecology & Reproductive Sciences at Yale School of Medicine, analyzed the results of a safety program they began in 2003. The program, implemented at the Yale-New Haven Hospital, consisted "of measures to standardize care, improve teamwork and communication, and optimize oversight and quality review" in the obstetric department. More specifically, the hospital trained doctors and nurses in how to improve communication, hired a patient safety nurse, and created standardized practices that everyone could follow.
In the analysis, researchers compared safety results during the five-year period before the program began (1998–2002) with results during the five-year period afterward (2003–2007):
• There was a fifty percent reduction in liability claims.
• Payments made for remaining liability claims decreased by 95 percent, from over $50 million to under $3 million.
• Meanwhile, the Connecticut insurance market experienced a "stable number of claims and markedly increased cost per claim during the same period."
Two prior studies also showed that the program reduced adverse outcomes and improved the safety "culture" at the hospital. "Our publication gives another piece of evidence to justify the investment and work required for a sophisticated patient safety program," Pettker stated.
Ratings Show Hospitals Improving, with Long Way to Go
In 2013, the Joint Commission released its annual report on improving America's hospitals. In it, they noted that overall performance in the nation's hospitals had improved by 15.8 percent since 2002. Kaiser Health News also reported in May 2014 that improvements had been made, with "the portion of Medicare patients who were re-hospitalized within 30 days of discharge decreased to 17.5 percent in 2013," down one percent from 2012.
Another 2014 report, however, from the non-profit group Leapfrog, shows that while "nearly a third of hospitals" improved their performance at least 10 percent since 2012, too many "continue to fall short." Leapfrog analyzes safety data from CMS' Hospital Compare, the American Hospital Association, and the group's own annual hospital survey to come up with a "hospital safety score" that it releases twice a year. Their latest numbers show that 1,050 hospitals scored a "C" or lower (22 received an "F").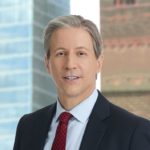 Exclusively focused on representing plaintiffs, especially in mass tort litigation, Eric Chaffin prides himself on providing unsurpassed professional legal services in pursuit of the specific goals of his clients and their families. Both his work and his cases have been featured in the national press, including on ABC's Good Morning America.