What are normally seen as "routine" medical procedures can often go very wrong. Comedienne Joan Rivers, for example, was going through a routine scoping of her throat in September 2014 when she went into a cardiac arrest, from which she never recovered.
Single mother Stacey Galette, a Bronx woman, went through what was supposed to be a routine removal of an ectopic pregnancy in 2009. Unfortunately, the procedure resulted in complications that resulted in her losing both legs and most of her hearing. A Brooklyn jury awarded her $62 million in damages as a result of her medical malpractice lawsuit.
Ectopic Pregnancy Requires Treatment
According to the "Brooklyn Eagle," Galette went through the procedure at Winthrop-University Hospital on Long Island. Three doctors were present during the surgery.
An ectopic pregnancy is one in which the fetus grows outside of the inner lining of the uterus, most often in the Fallopian tube. This is a dangerous situation and one in which the baby cannot survive. Early symptoms may include nausea and vomiting with pain, cramping, and light vaginal bleeding. Without treatment, the Fallopian tube may rupture, causing life-threatening internal bleeding.
The standard treatment for an ectopic pregnancy depends on how early it is detected. In the earliest stages, medications can sometimes halt the growth of the pregnancy tissue. If the pregnancy has progressed but the Fallopian tube is still intact, doctors can remove the embryo and repair the damage. This is done through a minimally invasive, laparoscopic technique. If the Fallopian tube has ruptured, emergency surgery is required.
Galette went through the laparoscopic procedure to treat her ectopic pregnancy. It was supposed to be an in-and-out type surgery, but doctors made some serious mistakes.
A Simple Procedure Gone Horribly Wrong
After going through the procedure to remove the embryo, Galette reported experiencing stomach pains, fever, and an abnormal heart rate. Doctors ordered a CT scan, but failed to detect anything wrong. Galette was released from the hospital and told to go home.
Three days later, she returned to the hospital complaining of severe abdominal pain. Only then did doctors discover a perforation in her colon—one that had been made by mistake during her ectopic procedure. It had allowed bacteria to leak out, resulting in a severe infection, sepsis, and septic shock. To stop the infection from spreading any farther, doctors had to give Galette aggressive medications. The veins in her legs later collapsed. Soon, she had gangrene in her legs and had to have them both amputated below the knee.
In total, Galette spent 73 days in intensive care. During that time she also lost some of her hearing because of the powerful antibiotics, and went into cardiac arrest three times. After a lengthy rehabilitation period, she filed a lawsuit against the hospital and the surgeons involved. She remains wheelchair-bound and has to use a colostomy bag.

Jury Agrees with Plaintiff
Galette claimed in her lawsuit that the medical staff had not performed at acceptable standards of care. The jury agreed and awarded her $20 million for past pain and suffering, $38 million for future pain and suffering, and over 4 million for medical treatments.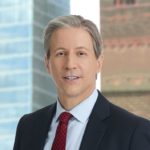 Exclusively focused on representing plaintiffs, especially in mass tort litigation, Eric Chaffin prides himself on providing unsurpassed professional legal services in pursuit of the specific goals of his clients and their families. Both his work and his cases have been featured in the national press, including on ABC's Good Morning America.