The Zoll LifeVest allegedly successfully reduced mortality by 36 percent at 90 days, according to its manufacturer, Zoll Medical Corporation. The life vest is a wearable defibrillator, meant to deliver a life-saving shock to heart patients who need it. Despite reports of problems, the company is now saying that the results of a recent study demonstrate its life-saving abilities.
The study is called the "Vest Prevention of Early Sudden Death Trial (VEST)," and was presented at the 2018 American College of Cardiology Annual Scientific Session. What Zoll is saying about the study results, however, may be misleading.
The overall results of the trial showed that the Zoll LifeVest did not reduce sudden cardiac death by up to 90 days among patients with moderate to severe heart dysfunction compared with control subjects. In the group that wore the vest, 1.6 percent died from sudden cardiac arrest. In the group that didn't wear the vest, 2.4 percent died. Many experts do not consider this a statistically significant difference.
Yet, Zoll focused on other results from the trial, mainly the overall mortality rates in the two groups. Those wearing the vest did experience a reduction in all-cause mortality (death that results from any cause). These are the stats Zoll is referring to when they say that their vest reduced "total mortality" by 36 percent.
That may sound like a big difference, but the actual data appears less impressive. While 4.9 percent of patients in the control group died during the study, 3.1 percent of those wearing the vest also died—a difference of 1.8 percent.
Zoll LifeVest May Not Perform as Expected
The Zoll LifeVest is a defibrillator that patients can wear outside the body. It monitors the heart rhythm for signs of tachycardia (heart beats too fast) or fibrillation (heart beats so fast and irregularly that it quivers, unable to pump blood). When it senses these issues, it first begins an alarm sequence, and then if the patient doesn't respond, delivers an electric shock to help restore proper rhythm.
The device is supposed to help patients who are at risk after heart surgery, or if they suffer from heart diseases like congestive heart failure, but the vest doesn't always work as designed. In September 2017, Zoll implemented a Class II recall on the device stating that if a service warning appeared, patients should call immediately for a replacement, as the device may not deliver a life-saving shock if needed.
Doctors Point Out Other Problems with Zoll Vest
Medscape also reported on Zoll's study, stating first that patients wearing the vest were not protected from sudden cardiac death. They acknowledged that for the "secondary end point" of "all-cause mortality," results did show a slight reduction in those wearing the vest. Jeffrey E. Olgin, M.D., who presented the findings, stated that the benefit of this finding "needs to be interpreted with caution."
Other doctors are even more cautious, noting the problems that many patients experience using the vest. Suneet Mittal, M.D., from the Valley Health System in New Jersey, told Medscape that some patients in the study itself experienced inappropriate shocks and uncomfortable side effects like torso itching and rashes.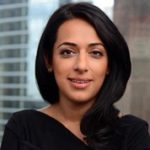 Exclusively focused on representing plaintiffs—especially in mass tort litigation—Roopal Luhana prides herself on providing unsurpassed professional legal services in pursuit of the specific goals of her clients and their families. While she handles complex cases nationwide on behalf of consumers, Ms. Luhana resides with her family in Brooklyn, New York.