Zimmer Holdings Inc. began marketing its NexGen line of knee implants in 1995, and since then, has sold over 3 million implants. In 2001, Zimmer began selling their high-flex line of NexGen knees, which were supposed to provide patients with a greater range of motion, but which were later linked to serious side effects like pain, difficulty walking, crunching and clicking noises, premature implant failure, and the need for revision surgery.
Today, the company faces nearly one thousand Zimmer NexGen knee lawsuits in courts around the country. In August 2011, the U.S. Judicial Panel on Multidistrict Litigation consolidated all federal cases in the U.S. District Court for the Northern District of Illinois, creating the Zimmer NexGen knee MDL. Judge Rebecca R. Pallmeyer was chosen to oversee the proceedings.
Now, the MDL court is working on establishing a group of cases to serve as the first to go to trial—so-called "bellwether" trials. So far, the first of these is set to go to trial in early 2015.
Judge Orders Parties to Select Potential Bellwether Cases
Centralizing all federal lawsuits in one court helps conserve judicial resources, while reducing the risk of inconsistent rulings and duplicative discovery. According to court documents, Judge Pallmeyer recently ordered both parties to select potential cases for the bellwether trials no later than June 20, 2013.
Out of that group of potential cases, the court is expecting to select those slated to go to trial by February 2014. Between now and then, the parties must collect expert witness testimony, and prepare for the first trial to begin in January 2015.
Dr. Berger Releases Study on NexGen Knee
It was in 2005 that orthopedic surgeon Dr. Richard Berger, who was a consultant for Zimmer from 2002 to 2008, implanted NexGen CR-Flex knees into 125 patients. Over the next year, he found that many of these patients were complaining of knee pain, and during follow-up care in 2006, X-rays showed that in some patients, the device was loose, requiring revision surgery.
Concerned, Dr. Berger and his colleague, Dr. Della Valle, set up a study of 100 patients, and revealed their findings at the American Academy of Orthopaedic Surgeons Conference in March 2010. The results showed that the knee implant was failing in 8.3 percent of patients—a much higher rate than normal—and that the actual complications could be even higher, since 36 percent of patients were showing signs of premature implant loosening.
Studies Indicate Problems with NexGen Knee
A 2010 New York Times report noted that Zimmer did not renew Dr. Berger's consulting contract after he went public with his study results, and stated that the problems he saw in his patients were due to surgical technique, not defective design or manufacturing of the implant.
Dr. Berger maintained that the cementless device was not fusing to the bone as it was supposed to, and stopped using it in his patients. Republican Senator Chuck Grassley later wrote to Zimmer, asking the company to disclose how they were tracking the long-term performance of their orthopedic devices.
A study by the Mayo Clinic reported issues with a certain tibial component used in the Zimmer NexGen knees, finding that it was detaching from the cement holding it in place. According to the study, about half of the implant failures were the result of loosening from the bone, which wasn't seen among other similar implants observed.
Zimmer has never recalled the NexGen CR-Flex system, but in December 2010, did recall some LPS components, due to manufacturing issues.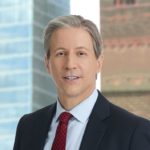 Exclusively focused on representing plaintiffs, especially in mass tort litigation, Eric Chaffin prides himself on providing unsurpassed professional legal services in pursuit of the specific goals of his clients and their families. Both his work and his cases have been featured in the national press, including on ABC's Good Morning America.