The Wright Medical Profemur hip implant, a modular-neck device linked with complications including fractures and premature loosening, is in the news again. On August 7, 2012, Wright Medical disclosed in a regulatory filing that the U.S. Attorney's Office for the Western District of Tennessee had sent them a subpoena seeking documents related to the company's Profemur devices.
The subpoena calls for documents dating from January 1, 2000, to August 2, 2012. The company stated that it is cooperating with the U.S. Attorney's office, and that the subpoena is not an allegation of wrongdoing or product safety issues.
Reports of Wright Profemur Complications
The Wright Profemur implants were intended to be less invasive than other implants. The Profemur uses interchangeable pieces in the neck that provided surgeons with more options to equalize leg length and speed recovery. The company failed to conduct clinical trials on the design before launching it onto the market, and received FDA approval through the 510(k) fast-track system.
Post-marketing reports indicate that many patients experience complications from the Profemur hip. In 2009, a report by the Australian Orthopaedic Association noted that the Wright Profemur Z femoral stem had a higher than anticipated failure rate. At three years, the revision rate was 11.2 percent.
Modular Design Said to Increase the Risk of Fracture
Plaintiffs filing a Wright Profemur hip implant lawsuit often claim that the design is defective. Because the neck can bend, it creates more risk of deterioration and failure. In addition, because the design is meant to be adjustable, it puts a modular neck inside a stem. Since both components are made of metal, there is a risk for fretting and corrosion, which can create metal contamination. Such contamination has been linked with tissue damage and death, and even bone loss.
Reported problems with the Profemur include severe pain, physical impairment, component fracture and breakage, premature loosening, and implant failure. Wright Medical changed the material in the Profemur system modular necks from titanium to a cobalt chrome alloy in 2009. The alloy is reputed to be less likely to corrode and fracture, however, Wright Medical did not alert the public to this change.
In June 2012, the FDA reported approximately 16,800 adverse events related to metal-on-metal hip implants like the Wright Profemur hip device between 2000 and 2011. Of these, over 14,000 were revisions of metal-on-metal implants, and just over 8,700 reports described pain.
Patients who have experienced Wright Profemur hip problems may be eligible to file a lawsuit. Those filing complaints against Wright Medical often claim that the company was aware that the titanium modular neck was more prone to fatigue, fracture and failure, yet failed to warn physicians and patients of these risks.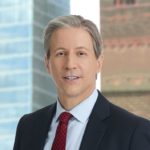 Exclusively focused on representing plaintiffs, especially in mass tort litigation, Eric Chaffin prides himself on providing unsurpassed professional legal services in pursuit of the specific goals of his clients and their families. Both his work and his cases have been featured in the national press, including on ABC's Good Morning America.