The FDA is advising women who are considering non-surgical vaginal rejuvenation procedures to think twice, as the procedures may result in serious injuries.
According to a recent safety communication, the devices used in these procedures were never FDA-tested or approved for vaginal rejuvenation. The manufacturers who are promoting them to women for such uses are doing so illegally and may be violating the Food Drug & Cosmetics Act.
Manufacturers Promoting Unapproved Devices to Women Wanting to Look and Feel Younger
Vaginal rejuvenation is a marketing term that describes various non-surgical procedures meant to help women look and feel younger. Childbirth, weight changes, and hormonal changes can all affect a woman's vagina, potentially causing laxity, loss of tone, dryness, and decreased sensitivity. Women wanting to reclaim a more youthful look and feel in the vagina have so far had only one option—plastic surgery.
But in recent years, certain medical device manufacturers have promoted newer, non-surgical procedures to help reverse these changes, and ease the symptoms that sometimes go with them, including urinary incontinence, pain during intercourse, and decreased sexual enjoyment. All of these procedures have been lumped together under the term "vaginal rejuvenation," with some being touted by celebrities as gateways to feeling more youthful.
The devices used for these procedures are called "energy-based devices," and employ laser or radiofrequency energy to heat up the tissues on the inside of the vaginal wall. This heating process is supposed to help promote collagen production and tighten and tone the tissues inside the vagina. But these devices have not been approved by the FDA for these purposes. The FDA approved them only for treating cancerous cells in the cervix and vaginal tissue, and for treating genital warts.
FDA Warns Companies to Stop Promoting Vaginal Rejuvenation to Women
In addition to issuing a safety communication warning women and doctors about the dangers of vaginal rejuvenation with energy-based devices, the FDA has also sent warning letters to multiple manufacturers they believe are illegally marketing their products. These include Alma Lasers, BTL Industries, Cynosure, InMode, Sciton, and Thermigen.
The FDA is concerned that the manufacturers they've identified are promoting their energy-based devices for unapproved uses, which is a violation of the applicable law and by doing so, the manufacturers are putting women's health at risk.
The FDA states that they are aware of reports indicating that vaginal rejuvenation treatments with these devices resulted in serious injuries in some cases, including vaginal burns, scarring, recurring/chronic pain, and pain during sexual intercourse. In one report sent to the FDA, the patient stated that after being told the procedure would help her with symptoms of urinary incontinence, she decided to go through with the procedure. Afterwards, she experienced a lot of pain and was informed by her gynecologist that she had bruising in the vagina.
Other reports from women describe similar side effects, including severe and debilitating pain. FDA Commissioner Scott Gottlieb stated in a press release, "These products have serious risks and don't have adequate evidence to support their use for these purposes. We are deeply concerned women are being harmed."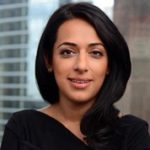 Exclusively focused on representing plaintiffs—especially in mass tort litigation—Roopal Luhana prides herself on providing unsurpassed professional legal services in pursuit of the specific goals of her clients and their families. While she handles complex cases nationwide on behalf of consumers, Ms. Luhana resides with her family in Brooklyn, New York.