A Wisconsin woman has filed a new Prolene Hernia Mesh lawsuit against manufacturers Ethicon, Inc. and parent company Johnson & Johnson. She claims that after she was implanted with the Prolene Hernia System, she suffered from serious injuries. She filed the case in the Superior Court of New Jersey in Bergen County and seeks in excess of $75,000 in damages.
Plaintiff Has to Have Ethicon Prolene Mesh Removed Because of Complications
According to her complaint, the plaintiff went through hernia repair surgery on November 10, 2006, at the Medical Center Campus of United Hospital System in Kenosha, Wisconsin. At that time, her surgeon implanted the Prolene Hernia System to help secure and prolong the repair.
In their product materials, Ethicon states that the Prolene Hernia System is designed to repair inguinal (groin) and abdominal hernias "to provide extended support during and following wound healing." They add that in animal studies, implantation of the mesh product "elicits a minimum to slight inflammatory reaction, which is followed by the deposition of a thin fibrous layer of tissue which can grow through the interstices of the mesh, thus incorporating the mesh into adjacent tissue." Finally, they stated that the mesh is "soft and pliable," and that "normal wound healing is not noticeably impaired."
The plaintiff, however, experienced something different. Because of complications, she went back into the hospital on July 16, 2012, and went through surgery again to remove the Ethicon hernia mesh. During the procedure, her surgeon found "dense adhesions" to the abdominal wall, and also found "a loop of bowel and omentum which were densely adhered to the mesh itself and actually appeared to have grown directly into and through the mesh."
Because of these complications and the failure of the mesh to incorporate into the body tissues as expected, the surgeon had to perform a small bowel resection (cut part of the bowel out) and remove the mesh completely.
The plaintiff says that she has suffered from severe pain, irritable bowel syndrome, diarrhea, constipation, recurrent hernia defects, loss of sleep and energy, anxiety and depression, and loss of appetite, all of which have affected her ability to go about her daily life.
Ethicon Recalls Physiomesh, Faces Numerous Lawsuits
The Ethicon Prolene mesh is made with a unique multi-layer design that plaintiffs often state is problematic, as it increases the risk of inflammation and complications like adhesion and mesh deformation. The Prolene mesh has two distinct layers of polypropylene connected by a central polypropylene tube—a design unlike any other hernia repair product in the U.S.
In 2016, Ethicon and Johnson & Johnson recalled their Physiomesh flexible composite hernia mesh after an analysis of the data showed that recurrence and reoperation rates after laparoscopic hernia repair were "higher than the average rates of the comparator set of meshes among patients." The manufacturers now face a number of personal injury lawsuits filed by plaintiffs who claim to have been injured by Physiomesh.
So far, however, no such recall has been implemented for the Prolene Hernia System.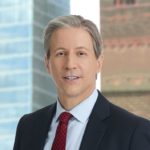 Exclusively focused on representing plaintiffs, especially in mass tort litigation, Eric Chaffin prides himself on providing unsurpassed professional legal services in pursuit of the specific goals of his clients and their families. Both his work and his cases have been featured in the national press, including on ABC's Good Morning America.