Metal-on-metal (MoM) hip implants have been the subject of scrutiny for many years. In 2013, for example, the FDA warned that they had "unique risks in addition to the general risks of all hip implants." These include corrosion and fretting that can lead to soft tissue damage, pain, implant loosening, and hip implant failure.
Now, four years later, the British Medical Journal (BMJ) has published an editorial stating that hip implant manufacturers should "share the burden" of the recommended follow-up screening costs for patients who are living with these implants.
MHRA Warns Patients with MoM Implants to Get Regular Checkups
As part of the editorial, author Andy Carr, Nuffield professor of orthopedic surgery, noted that over 65,000 MoM implants were placed in patients in the United Kingdom, and though most continue to function well, "more than 17,000 patients have ongoing symptoms and a large number have required revision surgery."
Just a few months before the editorial was published, the Medicines and Healthcare products Regulatory Agency (MHRA) advised patients with MoM implants to undergo regular X-rays and blood tests to detect muscle or bone damage and metal toxicity.
"We have updated the current advice," the MHRA posted, "to ensure patients with metal on metal hip implants continue to receive appropriate follow up to detect emerging complications should they arise."
According to a report in Telegraph, the warning followed a series of investigations that "uncovered widespread problems with the devices, which have now been largely phased out." Surgeons are advising patients to get regular check-ups, as the best outcomes occur with early detection.
Patients may be confused if they have no symptoms, but the MHRA warning noted that damage can occur without creating symptoms. Soft tissue and bone damage can occur over time in a way that a patient may not notice.
MoM Implants Can Cause Metallosis
The FDA also recommended in their 2013 warning that patients with MoM implants undergo physical examinations and routine radiographs every one to two years. Of particular concern is the fact that these implants can shed metal shards that can get into the tissues of the joint, causing damage and sometimes the formation of pseudotumors.
Metal ions from the implant materials can leak into the bloodstream, as well, causing a condition known as "metallosis." This is a systemic condition that can lead to nerve damage, hearing and visual impairments, thyroid problems, kidney impairment, cognitive issues, and more.
A number of MoM implants have been recalled from the market, including the DePuy ASR, Zimmer Durom Cup, Stryker Trident and Rejuvenate, Wright Profemur and Conserve, and many more. All were linked to a higher-than-expected rate of problems and failures requiring hip revision surgery.
Many of these companies have paid out millions of dollars to settle personal injury lawsuits stemming from these defective devices. More cases are still pending in court, including for the Stryker LFIT V40 femoral head components that have been found to cause corrosion and fretting.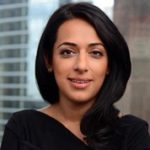 Exclusively focused on representing plaintiffs—especially in mass tort litigation—Roopal Luhana prides herself on providing unsurpassed professional legal services in pursuit of the specific goals of her clients and their families. While she handles complex cases nationwide on behalf of consumers, Ms. Luhana resides with her family in Brooklyn, New York.