Two more patients have filed heater-cooler lawsuits against the manufacturers of the devices that were used during their open-chest surgeries. Both underwent heart surgeries in Pennsylvania hospitals and later developed dangerous infections linked to the devices.
Both cases were filed in the Philadelphia Court of Common Pleas in January 2017. They add to the increasing number of similar lawsuits being filed around the nation.
Two Patients Treated in Pennsylvania Suffer Heater-Cooler Infections
According to the Philadelphia Media Network, one of the patients went through valve-replacement surgery at Penn Presbyterian Medical Center two years ago. The surgery apparently went fine, but about a year later, the patient developed a serious infection that he is still battling. The plaintiff, a 60-year old electrical contractor, lost 40 pounds as a result of the infection and had to go through a second valve replacement surgery.
The other patient underwent heart surgery at the Hospital of the University of Pennsylvania about a year ago, during which a heater-cooler device was used. The plaintiff is a 39-year-old mother of three. Following surgery, she also suffered an infection after the surgery and continues to suffer symptoms.
Heater-cooler devices are used during open-chest surgeries to help maintain the patient's body temperature, keeping the organs and blood at normal temperatures. The water inside the device doesn't come into contact with the patient, but contaminated water from the device can aerosolize and then be circulated into the surgery room through the device's fans and exhaust vents. Once in the air, the bacteria can put a patient at risk.
FDA Identified Potential Risk of Heater-Cooler Device Infections
The FDA identified the possibility of these devices causing dangerous infections. They noted that some of the devices had been linked with Mycobacterium chimaera (M. chimaera) infections, which can cause serious illness and even death.
The FDA released additional safety communications stating that heater-cooler devices had been associated with serious infections and that staff should strictly adhere to cleaning and disinfection instructions. In June 2016, the FDA informed physicians that tests had revealed M. chimaera on the production line and water supply at the Stockert 3T heater-cooler device manufacturing facility. They advised healthcare facilities in October 2016 to take additional steps to reduce the risk of infections associated with these devices.
Meanwhile, some hospitals have begun to alert patients to the possible risk of infections. Since these bacteria are slow growing, many patients are confused as to what is causing their symptoms. Increased awareness of the types of symptoms associated with heater-cooler device infections can help with diagnoses.
Hospitals Still Working to Reduce Risk
On January 22, 2017, the Society of Thoracic Surgeons (STS) held a special session on heater-cooler devices at their annual meeting. They noted that to date, infections had been reported in Europe and North America.
Meanwhile, some hospitals and medical centers in Pennsylvania have replaced their Stockert 3T heater-cooler units. Other hospitals are taking additional precautions, such as directing the exhaust vent away from the patient, isolating the device in an enclosure, or removing it from the operating room.
Reports have indicated, however, that it's not only these units that present a risk. Though the Stockert model is the most popular in U.S. hospitals and has been linked to the highest number of patient infections, there are other devices used in medical centers as well, including the Hemotherm 400 CE, and the Terumo HX2 Temperature Management System.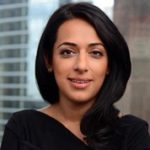 Exclusively focused on representing plaintiffs—especially in mass tort litigation—Roopal Luhana prides herself on providing unsurpassed professional legal services in pursuit of the specific goals of her clients and their families. While she handles complex cases nationwide on behalf of consumers, Ms. Luhana resides with her family in Brooklyn, New York.